Join us July 25-August 5, 2022 for the CityDance International Intensive! This intensive convenes a talented and exciting lineup of renowned international guest artists and American artists working internationally. The CityDance International Intensive serves as an entry point for young dancers – igniting their creativity, accelerating their technical abilities, and broadening their artistic perspective and sensibilities. Dancers will have the opportunity to tap into what's beyond their geographical location and within mainstream American dance.
Over the course of two weeks, dancers will train across a variety of classical ballet and contemporary techniques. They will also engage in choreography workshops with founder and executive director, Vladimir Angelov, from International Choreographers' Organization and Networking Services (Dance ICONS).
Each week will conclude with an intensive showing, presenting guest artist repertoire learned over the week as well as choreography created by the students during the ICONS sessions. These showings will take place on Friday, July 29 and Friday, August 5.
Note: Dancers have the option of participating in one or both weeks of the International Intensive.
Learn more and see our entire 2022 summer intensive schedule here.
Learn more about submissions to audition for our summer intensives and year-round program here. Please send a video audition to summer@citydance.net. 
CityDance International Intensive Guest Artists & CityDance Teaching Artists
Week 1 | July 25-July 29, 2022
Guest Artists
Alex Neoral – Focus Cia De Dança

Vladimir Angelov – International Choreographers' Organization and Networking Services, the global association for choreographers (Dance ICONS)

Elizabeth Gahl –

Compagnie Elizabeth Gahl

Sarah Ewing – S.J. Ewing & Dancers

Diana Almafitano
CityDance In-House Teaching Artists
Lorraine Spiegler, Artistic Director

Stanislav Issaev, Ballet Master

Olga Aru

Keith Thomas

Alicia Canterna

Lara Segrillo
Week 2 | August 1-5, 2022
Guest Artists – Red Sky Performance
Sandra Laronde, Executive & Artistic Director

Carlos Rivera,

Inaugural Associate Artist

Joey Arrigo

Theland Kicknosway
Red Sky Performance is a leading company of contemporary Indigenous performance in Canada and worldwide. Learn more about Red Sky Performance here.
CityDance In-House Teaching Artists
Lorraine Spiegler, Artistic Director

Stanislav Issaev, Ballet Master

Olga Aru

Keith Thomas

Alicia Canterna

Lara Segrillo
International Guest Artists
Alex Neoral Artistic Director, Focus Cia De Dança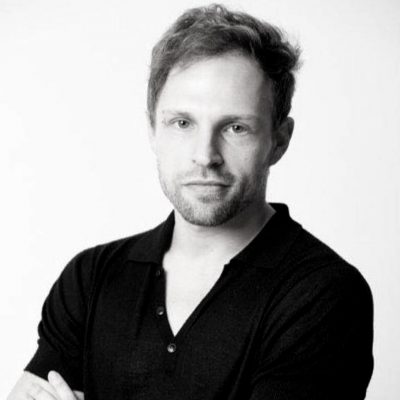 Founded  in 2000, the brilliant contemporary dance company Focus Cia De Dança embodies a movement that builds art and meaning about the daily lives of the people in its home city of Rio de Janeiro. Led by Alex Neoral; the company delights audiences with innovative and technical choreography performed with precision and a poetic depth.
Mr. Neoral, who had an artistic residency at the Cité Internationale des Arts – Paris in 2017, began his dance training in 1994. In Rio de Janeiro, he was a company member with Deborah Colker Dance Company, Cia Nós da Dança, and Grupo Tápias e Cia Vacilou Dançou, among others. In  2000, he founded Focus Cia De Dança, where he began researching his first choreographic works. In this year, the company presented its first evening-length show, VÉRTICE. 
As a contemporary dance teacher, he has taught guest classes in Washington, DC, Canada and Italy, as well as classes and workshops throughout Brazil. He has set numerous works as a guest choreographer, including PATHWAYS for the CityDance Ensemble in Washington, DC, and choreographed for the Bolshoi Theater, São Paulo Cia of Dance, Cia de Ballet Dalal Achcar and Rio's yearly carnival celebrations.
Sandra Laronde Executive & Artistic Director, Red Sky Performance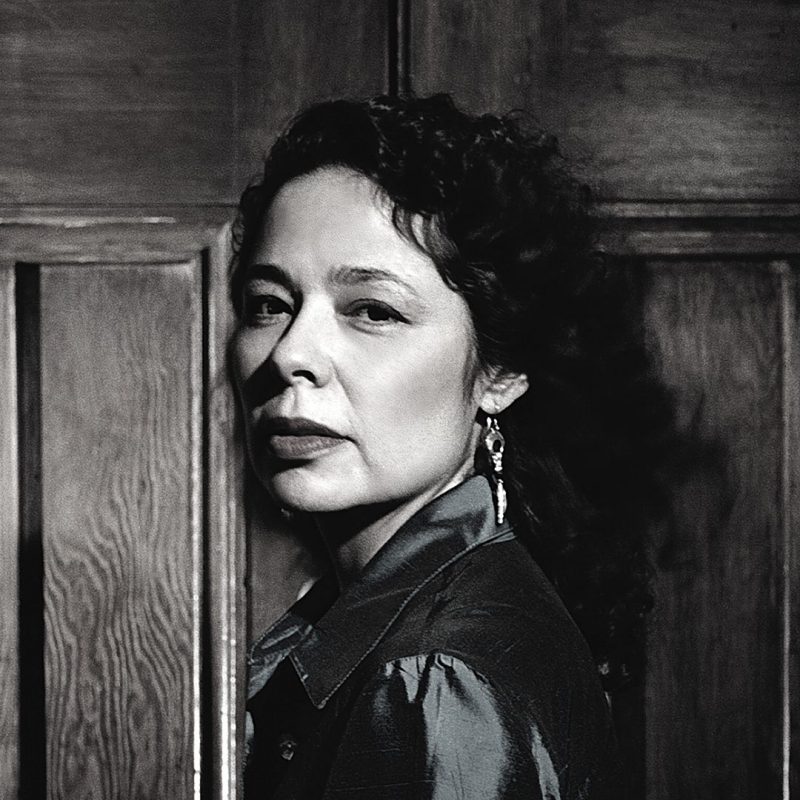 A highly accomplished arts leader, creator, and innovator, Sandra Laronde is a multidisciplinary artist working as a director, producer, choreographer, author, digital storyteller, arts leader, and as the founding Artistic Director of Red Sky Performance. She is from the Teme-Augama Anishinaabe (People of the Deep Water) in Temagami in northern Ontario and based in Toronto.​
Ms. Laronde drives her passion unwaveringly forward to elevate Indigenous arts while playing a pivotal role in the ongoing Indigenous cultural resurgence in Canada. For three decades and counting, she has created an extraordinary body of work with collaborators that have led to powerful arts experiences elevating the Indigenous ecology in the arts while strengthening an international presence. She is currently choreographing and directing Miigis: Underwater Panther with its world premiere at Canadian Stage in Toronto in January 2023 and a US-Premiere at the Kennedy Center in February 2023.  
Touring since 2003, her company has delivered over 2,755 performances across Canada including international performances in 18 countries on four continents, including two Cultural Olympiads (Beijing and Vancouver), World Expo in Shanghai, Venice Biennale, Jacob's Pillow, among others. At the same time, Red Sky remains deeply invested on a grassroots level and regularly performs in urban, rural, and reserve communities across Turtle Island (Canada & the USA). 
Carlos Rivera Inaugural Associate Artist, Red Sky Performance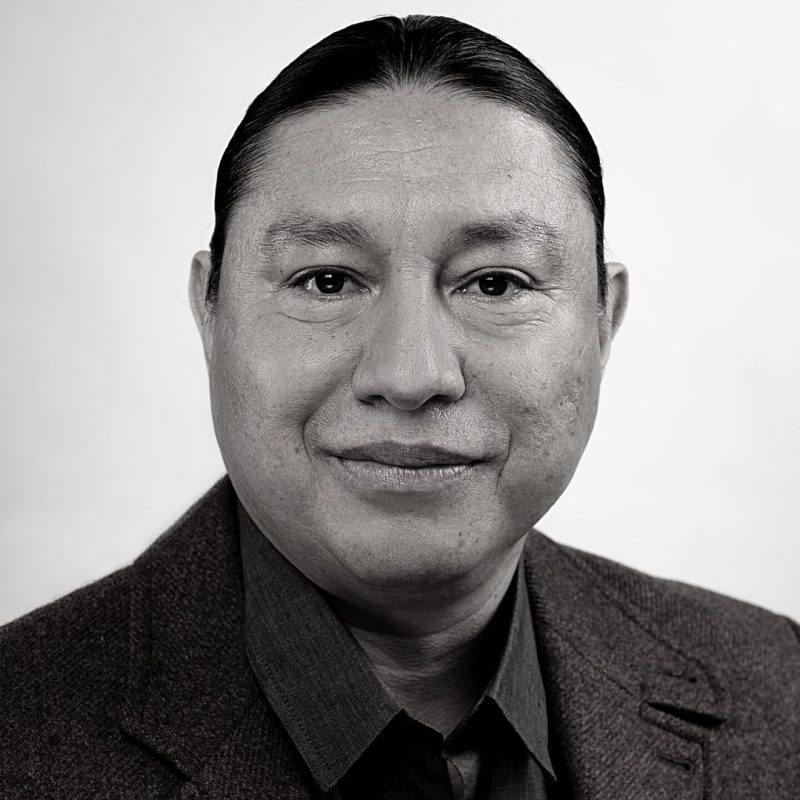 Carlos Rivera is a director, choreographer, and performer originally from Mexico City. He got his training in Traditional Dance at the Mexico City Dance School and studied Dance Composition and Contemporary Dance at the Center for Choreographic Research CICO-INBA. Carlos came to Canada under a scholarship to attend the Indigenous Dance Program at the Banff Centre for the Arts. 
In 2018, he graduated from the National Theatre School and recently completed an MFA in 
Directing for Theatre at the University of Ottawa. Mr. Rivera has worked and collaborated with several companies across Canada, including Red Sky Performance (Toronto), Globe Theatre (Regina), Raven Spirit Dance (Vancouver), MT Space (Kitchener), Puente Theatre (Victoria), and Ondinnok (Montreal). Currently, he is developing his first play, The Little Rooster, through an artistic residency with the support of Necessary Angel in collaboration with Aluna Theatre (Toronto).  
As a dance teacher, Mr. Rivera has been part of the dance faculty at the National Folkloric Dance School in Mexico and the Banff Centre for the Arts in Canada. He has led dance workshops and master classes in China, Mongolia, Mexico, Costa Rica, Canada, and Argentina. 
Joey Arrigo Red Sky Performance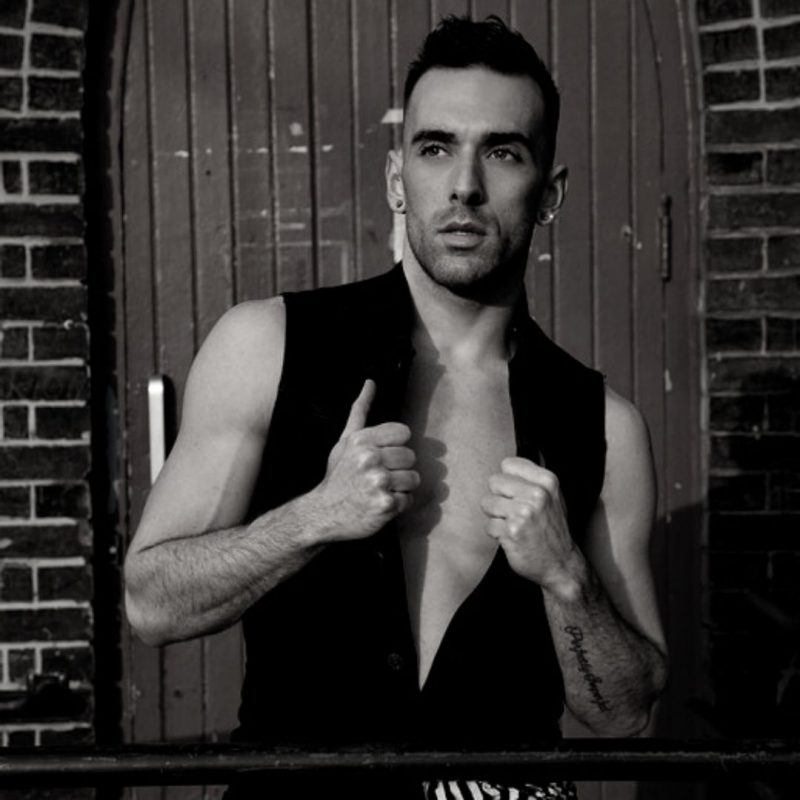 Joey Arrigo is a dancer, acrobat, and actor from Toronto, Ontario. Mr. Arrigo has toured with Cirque du Soleil's VOLTA as the principal character of "Waz" and KOOZA as "The Trickster." Joey was featured on 90.7 FM Los Angeles IMRU Radio with Michael Taylor Gray on his segment "Storytellers." He was on faculty with JUMP Dance Convention and was a member of Shaping Sound Dance Company's first national tour in 2013.  
Since 2015, Mr. Arrigo has worked with Acrobatic Arts in creating tutorials for Acrobatic Dance found on Youtube, Instagram and for The Acrobatics Arts Training Program. Mr. Arrigo was one of Canada's Top 20 dancers on CTV's "So You Think You Can Dance Canada" and went on to perform for Ukraine's "Everybody Dance" in 2015. He was a choreographer's assistant to Mia Michaels on "So You Think You Can Dance Canada" seasons 1, 2, and 3 and performed on a world tour with Rasta Thomas and The Bad Boys of Dance. He has choreographed and taught at numerous dance studios all over Canada, the United States, Europe, and Australia. 
Theland Kicknosway Red Sky Performance
Theland Kicknosway is Wolf Clan from the Potawatomi and Cree Nations and a member of Walpole Island, Bkejwanong Territory in southern Ontario. He is a young Indigenous trailblazer who utilizes his voice and dance to showcase Indigenous culture. Theland has gained recognition in the Indigenous community and worldwide as a traditional singer, drummer, dancer, activist and influencer. In 2018, Theland became the youngest Indspire Laureate named for Culture, Heritage and Spirituality. His path-breaking efforts have been highlighted by Nike, Disney, BBC and also mentioned in Teen Vogue, Entertainment Tonight, and Complex. 
Elizabeth Gahl Artistic Director, Choreographer & Dancer, Compagnie Elizabeth Gahl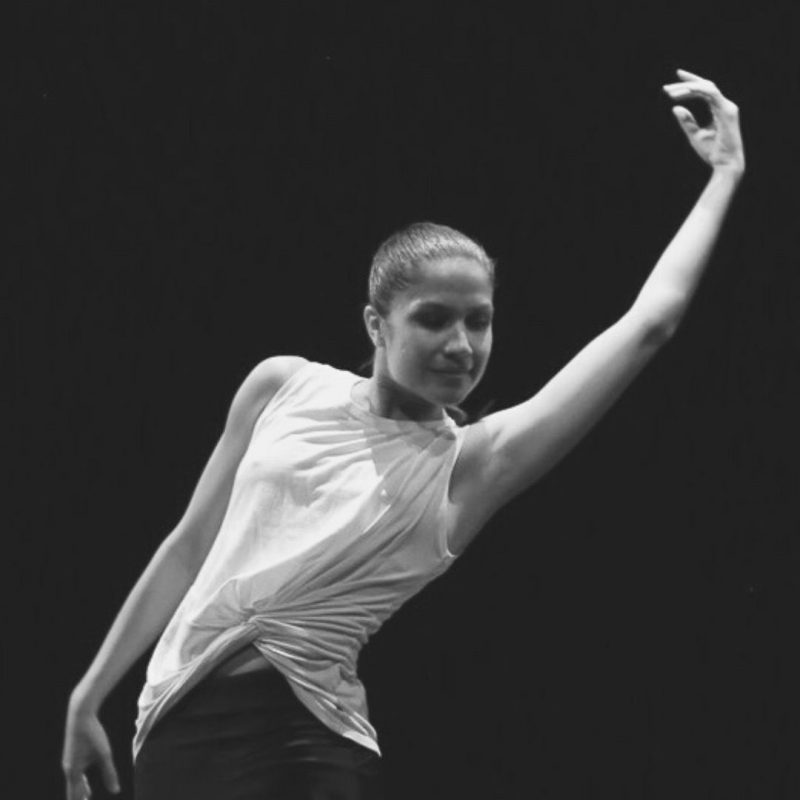 Elizabeth Gahl, born in Washington DC, is currently a dancer with the Compagnie José Montalvo in Paris, France and choreographer of her own Compagnie Elizabeth Gahl. Alumni of the Washington School of Ballet, Ms. Gahl has been a teacher and choreographer on faculty at WSB and the CityDance School and Conservatory. She danced with CityDance Ensemble, performing repertory pièces from choreographers as diverse as Paul Taylor, Sophie Maslow, Kate Weare, Alex Neoral, Christopher K Morgan and Paul Emerson. She was a founding member and rehearsal director for Christopher K Morgan & Artists. She has a Bachelor's degree in Psychology, Pre-medicine from Georgetown University and a Master's dégrée in International Affairs from the American University of Paris.
Vladimir Angelov Founder and Executive Director, International Choreographers' Organization and Networking Services, the global association for choreographers (Dance ICONS)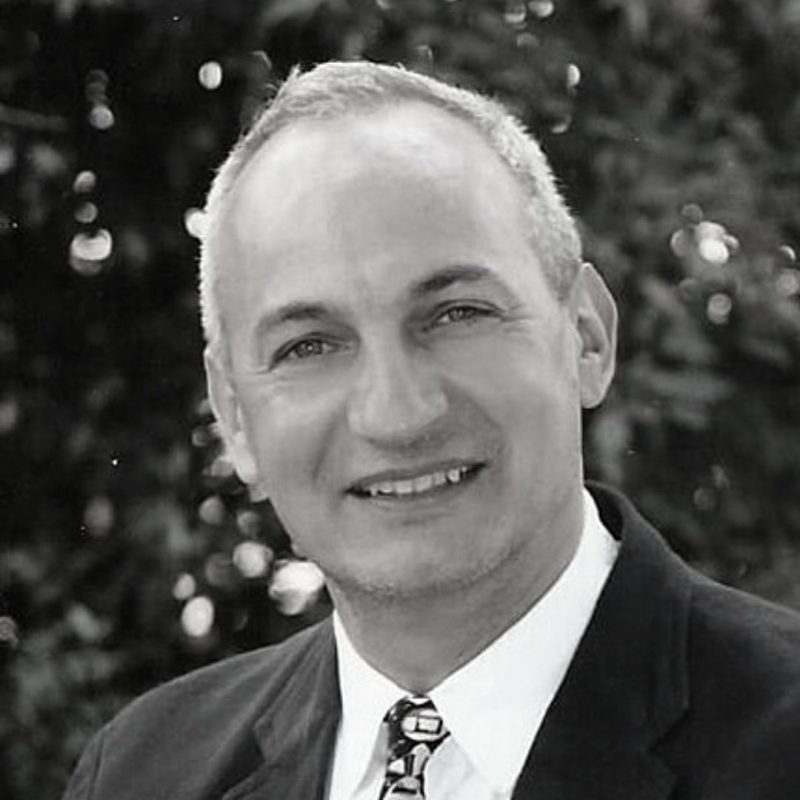 Vladimir Angelov graduated from the National Ballet School in Bulgaria and studied Philosophy at the University of Sofia. After immigrating to the United States, he completed his master's in dance and choreography in 1996 at the American University in Washington, D.C. 
As a choreographer, Mr. Angelov has created original contemporary ballets for companies such as Atlanta Ballet, Arizona Ballet, Indianapolis Ballet, Richmond Ballet, San Francisco Ballet, Washington Ballet, as well as Alberta Ballet in Canada, Ballet Manila in the Philippines, Nagoya Ballet Theater, and Tokyo City Ballet in Japan, the National Ballet of Mexico, the National Ballet of Finland, and the Mariinsky Ballet in St. Petersburg, Russia. Mr. Angelov has created dances for a dozen opera productions directed by Placido Domingo with the Washington National Opera at the Kennedy Center. Also, he has choreographed for diverse musical, theater, film, and television productions.    
Currently, Mr. Angelov is the Executive Director of International Choreographers' Organization and Networking Services, the global association for choreographers – Dance ICONS, Inc. 
Sarah J. Ewing Director, S.J. Ewing & Dancers and Ignite Artist & Faculty, CityDance Conservatory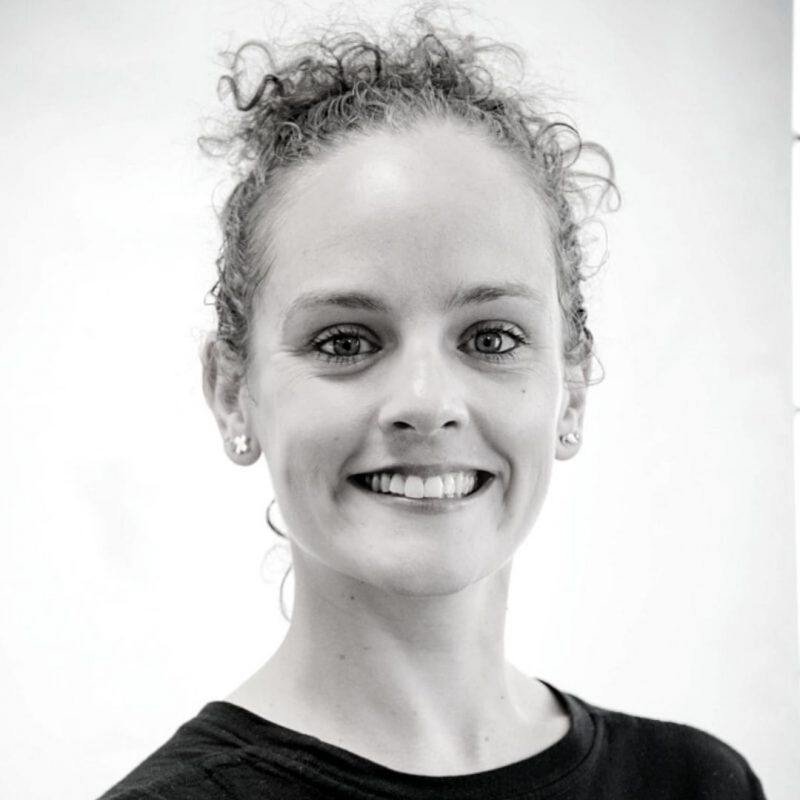 Sarah J. Ewing is an Australian-born dancer and choreographer, a CityDance Ignite Artist, and the Director of S. J. EWING & DANCERS. Sarah has a close relationship with the School and Conservatory as an esteemed faculty member and choreographer. Ms. Ewing often creates new works on Conservatory dancers, which she presents alongside her Company's works, and also casts current students and numerous alumni in her professional productions. 
In 2019 Ms. Ewing was one of the first artists commissioned by the Kennedy Center to create an original work for its newly expanded campus, the REACH. She also toured a new work, Analog OnSite, to New Zealand's premier alternative arts festival, The Arcade Festival, and toured twice to Detroit. She presented a new full-length work, Gallery, at FlashDC. The work was re-presented by CulturalDC and CityDance at Source Theater in September for Cultural DC's 20th anniversary season. Ms. Ewing was selected to choreograph for Maryland Lyric Opera's new production of Thais, which premiered at the Kay Theater at the Clarice Performing Arts Center in January 2020. 
Her Company, S. J. EWING & DANCERS, has presented throughout DC at The Kennedy Center, Dupont Underground, Dance Place, Atlas Performing Arts Center, and in site-specific installations at Bread for the City, 2M Apartment Building, Flash nightclub, and The Warehouse. The Company has toured across the US to Green Space (NYC), Boston Contemporary Dance Festival (MA), White Wave Dance Festival (NYC), Ailey Citigroup Theater (NYC), Your Move JC (NJ), Dance Gallery Festival (TX), CityDance Studio Theater at Strathmore (MD) and twice to the Detroit City Dance Festival (MI). In the 2018-2019 season, the Company had residencies in Michigan at Cranbrook School and Lightbox Theater.
CityDance Faculty
Lorraine Spiegler Founding Artistic Director, CityDance School & Conservatory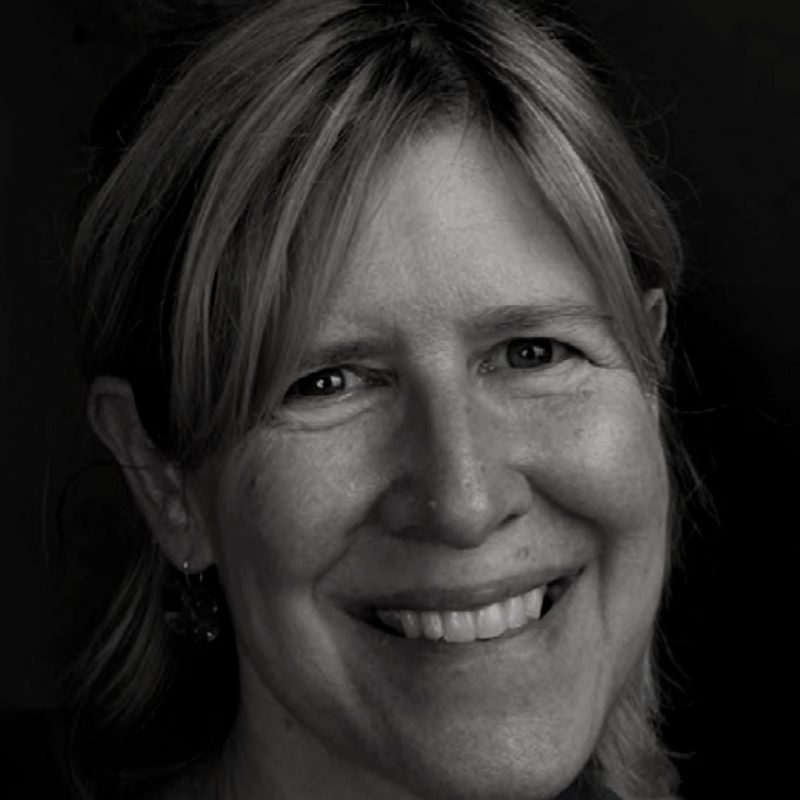 CityDance School & Conservatory Founding Artistic Director, Lorraine Spiegler's professional dance career spans over 35 years as an educator, director, and choreographer and embodies innovation in dance education at the national and international levels. Her work is deeply rooted in the global network/reality of multi-cultural expression and perspectives through myth, legend, lore, language, and history. Strongly focused on training and performance excellence in individual dancers with an eye on identifying and nurturing talent and quality — Ms. Spiegler's mission is to recognize and promote individuals' dance gifts while igniting future generations of dance professionals who will contribute to new directions and themselves innovate in the broader dance field.
Ms. Spiegler holds a B.A. date in Dance cum laude (1979) and two Masters, (1991) in Dance History and Arts Management from American University where she also served as a Dance Adjunct Faculty in the Department of Performing Arts. In 2003 she garnered the American University Award for Outstanding Achievement in the Dance Field. Early in her career, Ms. Spiegler traveled to the Caribbean to teach at The St. Croix School of the Arts. She later served as an NEA artist-in-residence for the Caribbean Dance Company and School and in 1982 became the Artistic Director of Theatre Dance School and Company for which she also created an international exchange program with Bennington College and a scholarship program for talented Caribbean dancers to attend the prestigious July Program.
In 1991, Mary Day invited Ms. Spiegler to return to her alma mater, The Washington Ballet (TWB), as a full-time faculty member. In 1999 Ms. Spiegler became TWB's first Director of Education and Outreach and co-founder of TWB's DanceDC Program with Septime Webre. Ms. Spiegler also created the "Dancing with Words" curriculum. There she also developed and co-directed "Cultural Partnerships for At-Risk Children and Youth Program: Dancing Toward Literacy" funded by the US Dept of Education for 50, 7th graders in Anacostia, connecting directly to TWB's programming at the ARC.
Commissioned twice by the National Symphony Orchestra (NSO) in partnership with the Kennedy Center as the Dance Director/Choreographer for the "Music that Moves" Program (in 1999, 2003) Ms. Spiegler worked in artistic collaboration with the NSO conductors towards the realization of a classical music and dance program that highlighted qualities of classical music while showcasing DC area talents from The Washington Ballet's Young Dancers and professional company, The Kirov Ballet Academy and Duke Ellington School for the Arts.
Ms. Spiegler's international and intercultural dance exchange projects have taken her to the Caribbean, Europe, and Latin America. Ms. Spiegler's Brazilian/American exchange work has been extensive. She created and implemented a new bi-lingual dance and language project based on her methodology "Dancing Toward Literacy" for the Escola Americana in Rio de Janeiro (EARJ), has served as a choreographer-in-residence for Richard Cragun's Ballet De Anima, as a Cultural Specialist/Artist-in-residence funded by the US Consulate in Rio for Dalal Achcar's Compania Jovem do Rio De Janeiro (also taking the company to dance at the Kennedy Center in Washington DC) and co-creating with Goucher College Dance Department in Maryland an international study abroad course for American students: "History and Practice of Brazilian Dance" connected to her other work in Rio de Janeiro with Escola de Samba Mangueira, Focus Cia de Danca, The Folk Dance Company of UFRJ, Faculdade Angel Vianna, and Cia Deborah Colker.
Ms. Spiegler is the recipient of the 2013 Metro Dance DC Award for "Excellence in Education " for her role in the founding and development of CityDance Conservatory — work that began in 2007-2008. Under her leadership and direction, CityDance Studio Theatre at Strathmore in North Bethesda has become one of the region's most prestigious centers for pre-professional dance training. Conservatory Dancers continue to be recognized by various honors and accolades including awards at WBC, Vienna International Competition (Fanny Elssler), NYCDA, and finalist placements at YoungArts and Prix de Lausanne. From 2010 through to the present, CityDance has had an impressive presence at YAGP including–individual awards in classical and contemporary, ensemble and pas de deux, Hope, Grand Prix, and Best Teacher. Our dancers have also won medals at YAGP International Finals in NYC and secured invitations to the YAGP Gala in Mexico. Ms. Spiegler also coaches and choreographs for the YAGP dancers.
Ms. Spiegler continues to serve as a Board member for Rio de Janeiro/Maryland Partners of the Americas. She has served as a panelist for many organizations and conferences including the Dance USA Conference in 2000 in San Francisco, California co-presenter with Septime Webre, Martin Cohen, and Suzanne Callahan: "The Development of the DanceDC Evaluation Plan" and for The Kennedy Center's D.C. Arts and Humanities Education Collaborative in Washington, DC in 2001 on the panel for "Arts Partners Beyond the School Day" where she presented her paper "Problems and Possibilities of After-School Arts Programs". Ms. Spiegler's publications include Dance Teacher Magazine: "7 Days: Building a Dance Curriculum through Cultural Dialogue." April 2001, pp. 59-61 on her work in Cuba.
Stanislav Issaev Ballet Master, CityDance Conservatory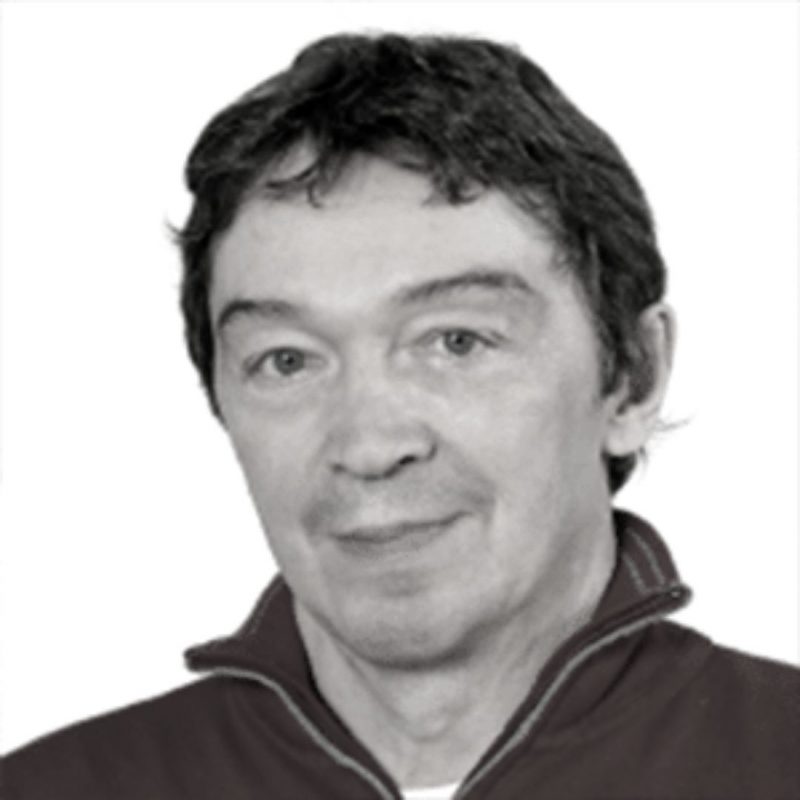 Stanislav Issaev studied at the Perm Dance Academy in Russia. Upon graduation, he joined the Moscow State Ballet Theatre (Moscow Classical Ballet) as a principal dancer.
In 1980, Mr. Issaev was awarded the Gold Medal in the National Soviet Ballet Competition in Moscow and soon after won the Gold Medal and the Award for Extraordinary Technical Skills at the International Ballet Competition in Varna, Bulgaria, the world's most prestigious ballet competition at the time. In 1983, Mr. Issaev was presented with the title of Distinguished Artist of Russia. Seven years later, he was awarded the title of People's Artist of Russia, the highest artistic honor in the nation. In 1984, he was awarded the Nijinsky Prize by the Paris Academy of Dance, which recognized him as "the most distinguished dancer in the world." This is an award that was also given to Alexei Ratmansky, Jiri Kylian, Sylvie Guillem, Pina Bausch, John Neuemeir and Trisha Brown.
During the two decades of his performing career, Mr. Issaev partnered with many famous and highly respected ballerinas, including Ekaterina Maximova, the Prima Ballerina of the Bolshoi Theatre. Mr. Issaev appeared in more than 40 countries around the world and was a leading dancer in special galas throughout America, Canada, and Spain. During this time, Mr. Issaev received keys to the cities of San Diego and El Cajon and was named an International Honorary Citizen by the City of New Orleans. In 1990, he was invited to join the Atlanta Ballet as a principal dancer. Mr. Issaev's teaching career began with coaching for the Moscow State Ballet Theatre, and while dancing with the Atlanta Ballet, he was invited to be a guest teacher for Columbia Classical Ballet. In 1996, he became Director of the USC Dance Conservatory and Associate Director of USC Dance in South Carolina. From 1999, Mr. Issaev served as the chair and artistic director of the dance program of the Governor's School for the Arts and Humanities of South Carolina. In 2015, Mr. Issaev moved to the Washington, DC area to work with the Kirov Academy of Ballet as a master teacher and choreographer.
In 2017, Stanislav Issaev joined CityDance as ballet master of its Conservatory. Over the past fifteen years, students that Mr. Issaev trained have won and placed in leading national and international ballet competitions in Jackson (MS), New York (NY), Helsinki (Finland), Rome (Italy), Prague (Czech Republic) and Seoul (Republic of Korea). Students of Mr. Issaev have also gone on to dance professionally with leading ballet companies, including American Ballet Theatre, New York City Ballet, Boston Ballet, Joffrey Ballet, San Francisco Ballet, Cuban National Ballet, Miami City Ballet, Dutch National Ballet, Hong Kong Ballet, Primorsky Opera and Ballet Theatre (Russia), the Royal Danish Ballet and many others.
In addition, Mr. Issaev has been named Outstanding Teacher by Youth America Grand Prix International Ballet Competition in 2002, 2004, 2006, 2011, 2019, 2020, and 2021.
Keith Lamelle Thomas Faculty, CityDance Conservatory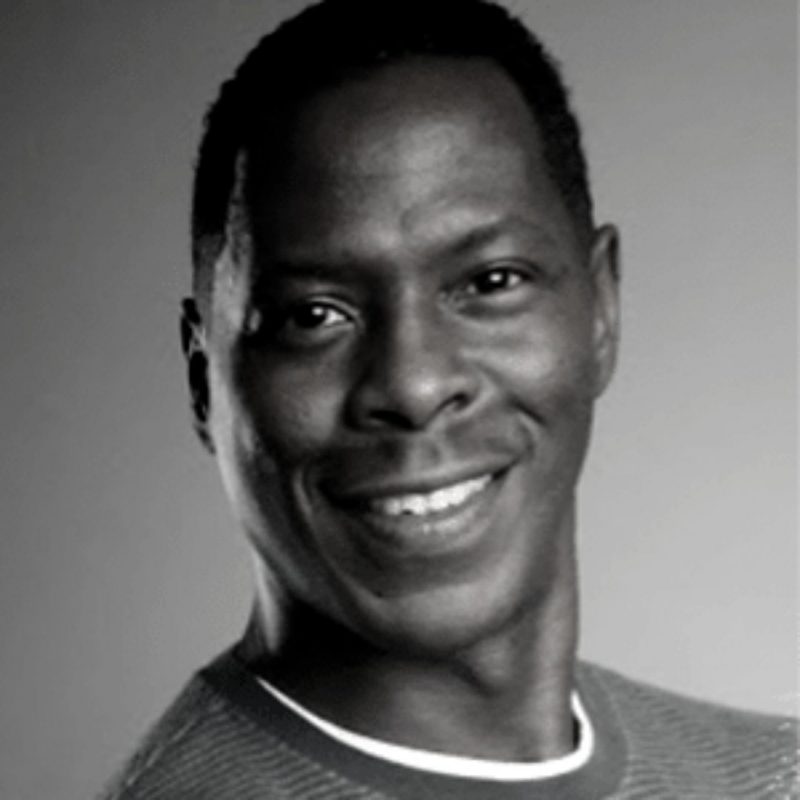 Keith Lamelle Thomas is a graduate of The Baltimore School for The Arts, under the direction of his mentor Sylvester Campbell. After graduating, Mr. Thomas received a full scholarship to Dance Theater of Harlem. He worked his way up the ranks becoming a principal dancer, dancing roles in Swan Lake, Agon, 4 Temperaments, Concerto in F Dougla and voluntaries to name a few. Mr. Thomas then went on to have a wonderful career on Broadway. Performing in such shows and movies as Ragtime, Red Shoes, Jellys' Last Jam, Harlem Song, Swing, and Black and Blue, Mr. Thomas can also be seen in a few movies, Step Up, Malcolm X Stompin at the Savoy, and The Producers. Mr. Thomas was awarded Broadway's Gypsy robe. For having the most shows. He was also awarded a Living Legends award for his contribution to the world of dance. Mr. Thomas was an adjunct professor at Towson University, director of their Children's dance division, and he's had the pleasure of teaching, choreographing, assisting, and consulting for many seasoned and up-and-coming artists. He has also been a consultant for projects such as Ruined, The 75th-anniversary tour of Porgy & Bess, Sophisticated Ladies, Cool Papa's Party, and Harlem Song. Mr. Thomas is very grateful for every opportunity he has been given to play a part in the lives of so many young people. What a blessing to give back what has been so graciously given to me. 
Olga Aru Faculty, CityDance Conservatory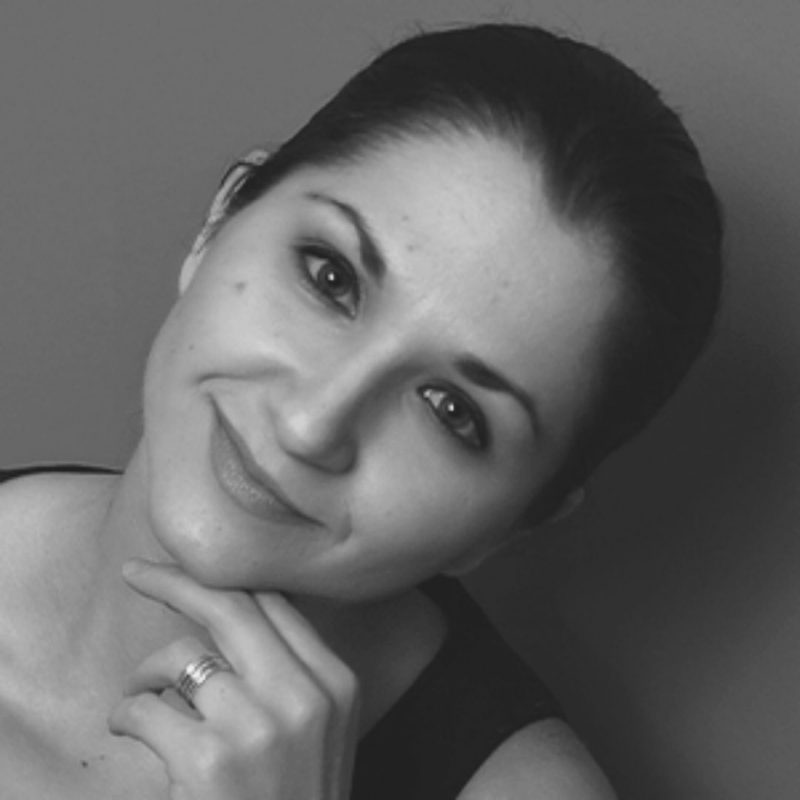 Olga Aru was born in Eastern Ukraine and grew up in Kiev. She's an alumni of the renowned State Ballet Academy. Since graduation, she worked in professional dance theaters for 15 years internationally, performing as a first and second soloist. Such experience influenced her versatility as a creative performer and shaped her vision as a choreographer. Ms. Aru has extensive experience performing with touring productions. She's been in charge of the youth and company casting and the staging process. Ms. Aru's work, "Dance on the Edge of Century," was represented at 37th CID – UNESCO Dance Congress in Athens, Greece, 2013. In the summer of 2018, Ms. Aru launched an independent Summer Intensive Program, which she brought into eight cities nationwide. Her short dance film "Isolated In Motion" was created during the early lockdown in 2020 and found recognition in several international film festivals. Feature film: "Montreal Independent Film Festival," "Cinevoyage International Film Festival," "The Lift-Off Sessions." Finalist: "Sweden Film Awards" and "Boden International Film Festival." It was screened at Takoma Park Recreation Center as a part of Shorts Night, organized by the municipality of Takoma Park, MD. Ms. Aru is the founder and artistic director of Aru Dell'Arte. Through art, she thrives on creating a positive, authentic, and non-judgmental environment. Constant exploration of movement and non-traditional thinking out of the box – are the key factors of her daily research. 
Her recent contemporary work "La Crimosa" on Mozart's "Requiem" was live-streamed and performed at Anacostia Arts in December 2020, Washington DC. "Ode In Free Verse" is Ms. Aru's latest work, and it connects the live music of Astor Piazzolla and modern ballet creation with seven other dancers in her ensemble. The dance part of the show, "Requiem Today," was performed at DCAC Arts Center on March 19th and 25th, 2022. 
Ms. Aru is currently a panelist with MSAC – Maryland State Art Council – Touring Grants Program, teaching artist-faculty member at CityDance, and guest soloist at Misako Ballet Company.
Diana Amalfitano Répétiteur, CityDance Conservatory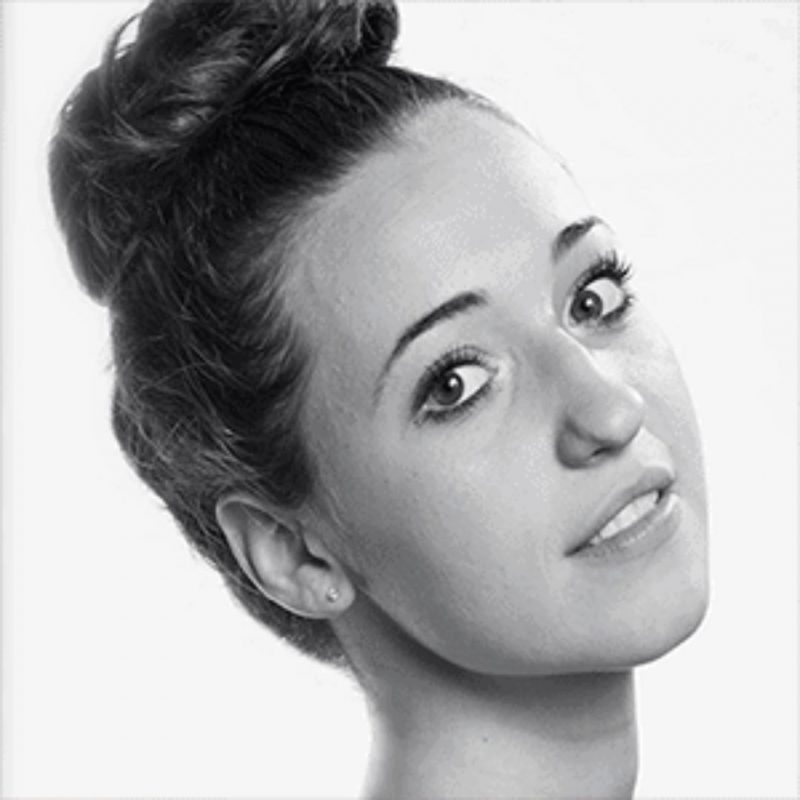 Diana Amalfitano, a dancer from the Washington, DC area, was one of the first students to graduate from CityDance School and Conservatory under Lorraine Audeoud Spiegler. Diana received her BFA in Dance Performance with a concentration in Arts Management from SUNY Purchase Conservatory of Dance. After graduating in 2015, she joined DC-based Company | E, performing works by numerous choreographers on national and international tours, teaching masterclasses, and choreographing. Tour locations included the Joyce Theatre in New York, along with Cuba, Israel, Azerbaijan, England, and Ukraine. Diana has also freelanced with Priore Dance, performing at Jacob's Pillow and the televised Mark Twain Comedy Award Show. Diana has also performed for S. J. Ewing and Dancers for numerous projects, including the fully immersive, 360-degree virtual reality dance work Techne. Teaching locally across the DMV area, Diana joined the CityDance teaching faculty in 2015. She later became the CityDance Conservatory Repetitor, rehearsing and maintaining a high level of excellence and depth of feeling in all Conservatory repertoire. Diana is grateful for the opportunity to dance, inspire and teach the next generation of talents. She is forever grateful for the years of guidance, support, and love from her mother.
Alicia Canterna Faculty, CityDance Conservatory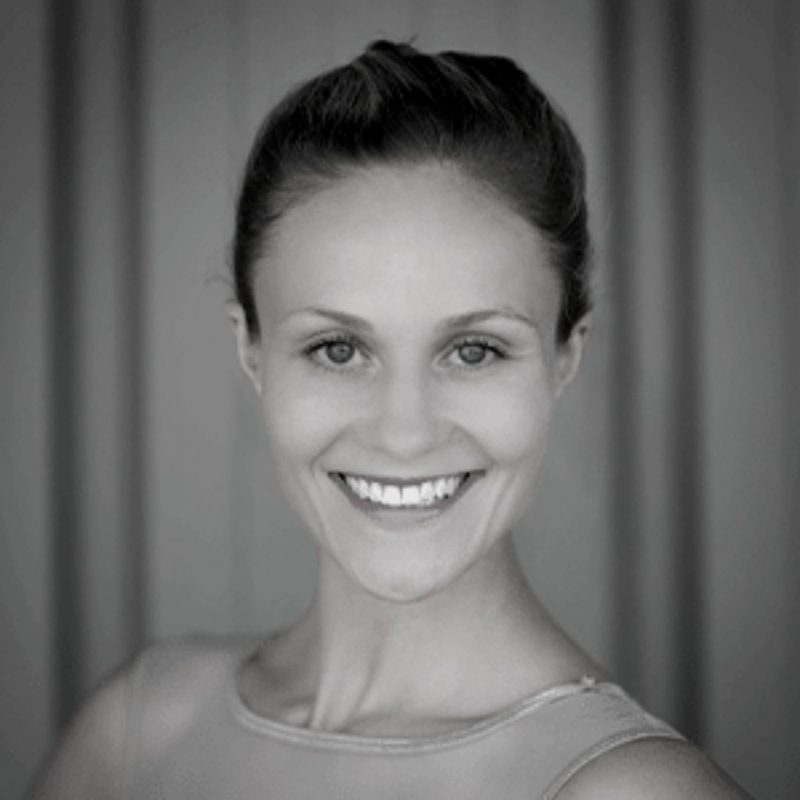 Alicia Canterna began her Classical Ballet training with the St. Louis Ballet under the direction of the late Ludmila Dokoudovsky and Antonio Zalewski. Ms. Canterna moved to Washington, DC at 16 to continue her training, on scholarship, at the Kirov Academy of Ballet. There she studied under Nikolai Morozov and Ludmila Morkovina. Ms. Canterna is a proud founding member of the DC-based Company | E. She has performed works by Paul Taylor, Ohad Nahrin, Sharon Eyal/Gai Behar, Rachel Erdos, Kate Weare, Thomas Noone, and Robert J. Priore, as well as many other renowned choreographers. Ms. Canterna was a cultural ambassador with Company | E traveling the world performing, choreographing, and teaching master classes. While with the company, she acted as rehearsal director, ballet mistress, and choreographer. From 2018 to 2020, Ms. Canterna was the ballet mistress and Rehearsal Director for the international touring company, SweetBird Productions. She also performed with the production company RockTheBallet, Romeo and Juliet, and RockTheBalletX. Ms. Canterna attended Shenandoah University for a BFA in dance performance and a minor in Arts Management. She is a conditioning coach for young, pre-professional dancers. She's completed her 700hr comprehensive teacher training program at Excel Movement Studios Inc. in Washington, DC. She studied under Kerry DeVivo, a second-generation Pilates teacher that trained with Romana Kryzanowska. 
Ms. Canterna joined the CityDance teaching faculty in fall 2020. She accredits the growth of her career to her family, colleagues, and engaging artists that she has worked with from around the world.
Lara Segrillo Faculty, CityDance Conservatory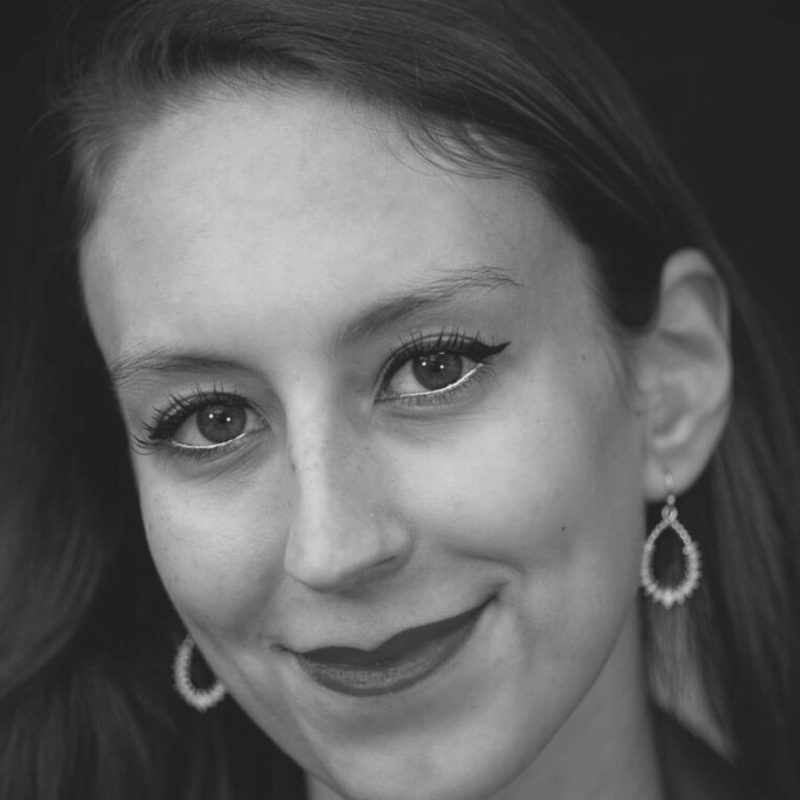 Lara Segrillo began her ballet training at the age of 7 in Rio de Janeiro, Brazil, under the Directorship of Dalal Achcar. Ms. Segrillo continued her studies in the United States and is a graduate of CityDance Conservatory where she trained in classical ballet with Stanislav Issaev, Ludmilla Morkovina, and Anatoli Kucheruk. Under the tutelage of Issaev and Kucheruk, she has performed in the classical ensembles, variations, and pas de deux: Black Swan, Le Corsaire, La Bayadere, and also in many professional venues from the CityDance Studio Theater at Strathmore to the main stage of Strathmore Music Center and at the historic Lincoln Theatre in Washington DC for the CityDance annual gala performances over several seasons.  Ms. Segrillo has performed as a member of the Conservatory Dancers in numerous CityDance Gala pieces created by Robert J. Priore as well as being a featured soloist in the 2016 Dreamscape GALA with her YAGP award-winning solo, which won her best choreography and a bronze medal performance for "Mockingbird" choreographed by Stuart Loungeway. Ms. Segrillo has also performed in the professional company neoclassical work and contemporary repertory of Andrea Miller's/Gallim Dance, Koresh Dance Company, Dance Theatre of Harlem, Focus Cia de Danca/Alex Neoral, and Donald Byrd/Spectrum Dance Theatre "Love", during many professional company residencies and projects. She was also invited to dance with Stuart Loungeway's Terra Firma Dance Theatre at Dance Place in "Stagioni". Ms. Segrillo is currently employed at CityDance as a teacher and is committed to training and choreographing for the next generation of dancers.