This summer, CityDance Conservatory will welcome back the magnificent contemporary guest artists of PHILADANCO! The Philadelphia Dance Company into our studios to teach alongside our superlative faculty for a two-week summer intensive, running from June 21st to July 1st, 2022.
CityDance in-house teaching artists will provide daily ballet, pointe, and men's training. Classical ballet repertory will be staged and new contemporary ballet and neoclassical works will be created. The artists of PHILADANCO! will deliver challenging modern classes in both Horton and Graham techniques. They will also teach current company repertory and choreograph new pieces for the intensive students.
Dancers will then present their repertory in a showing for family and friends at the CityDance Studio Theater at Strathmore on the last day of the intensive. Year-round CityDance Conservatory students will carry this new work into the 2022-2023 season.
Learn more and see our entire 2022 summer intensive schedule here.
To audition for our summer intensives and year-round program please learn more about submissions here. Please send a video audition to summer@citydance.net
PHILADANCO! Dance Company Guest Artists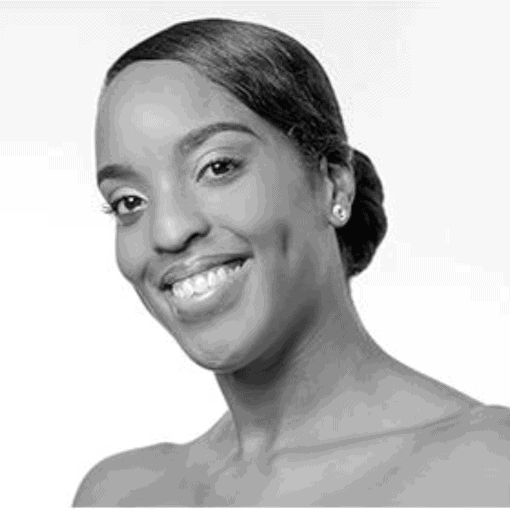 Janine N. Beckles
A native of New York City, Janine N. Beckles started dancing at the age of six at the Dance Theatre of Harlem, where she stayed for eight years under a fellowship scholarship. She then continued her training at LaGuardia High School of the Performing Arts and the Ailey School (performing "Memoria," "Hymn," and "Revelations,") both on full scholarship. Janine received a B.F.A. in Dance Performance and a B.A. in Sociology from Southern Methodist University in Dallas, TX. Janine was a National Foundation of the Arts award recipient in modern dance. In addition, a former member of the Dallas Black Dance Theatre for five years. Janine has done some commercial work and also danced in the 2016 MTV Video Music Awards as a dancer for Beyonce. Janine is also a member of Alpha Kappa Alpha Sorority, Inc. She was selected to be one of the 2018-2019 Visiting Teaching Fellows for the School of American Ballet. Janine is currently a lead dancer and company Graham teacher going into her 11th season with PHILADANCO!. She teaches Masterclasses while on tour at such places as USC Kaufman, UMASS Amherst, UNC, and other universities and colleges. She just completed the Martha Graham Teacher Workshop this past June. Janine is the newest board member of the Philadelphia Volunteer Lawyers Association (PVLA). She is currently in graduate school, studying to obtain her M.B.A. with a concentration in Leadership. Recently appointed Assistant to the Artistic Director. 
Mikaela Fenton
Mikaela Fenton, a native to Southern New Jersey began dancing at the age of four. Her training with Chez Dance Studio under the direction of Roseann Mastrogiacamo Gatto sculpted her during her early stages of dance. She later was a part of the performing arts program with Paul VI Highschool under the direction of Courtney Daniels, receiving a scholarship in dance to further her education. While attending The Alvin Ailey American Dance Theater Summer Program, she had the opportunity to perform several works by Jonathan Lee. Mikaela. Under scholarship, she earned a BFA in Dance at The University of the Arts in Philadelphia. During this time, she has performed in works choreographed by Katie Swords- Thurman, Jesse Zaritt, Sidra Bell, Tommie Waheed-Evans, Kyle and Dinita Clark, Milton Myers, and Meredith Rainey. Parallel to her schooling, Mikaela joined PHILADANCO!'s D/2 under the direction of Donald T. Lunsford II before being accepted into PHILADANCO!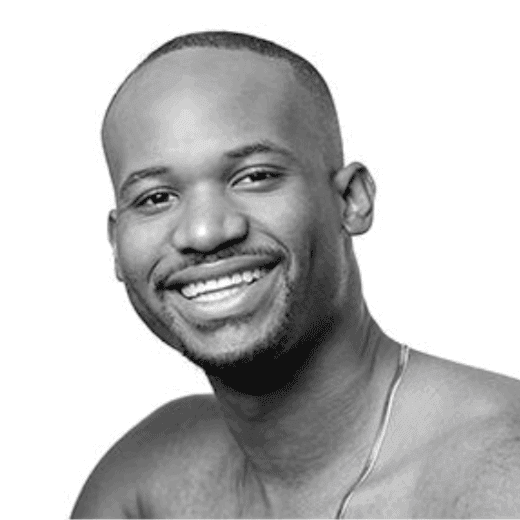 Jameel Malik Hendricks
Jameel Malik Hendricks is a graduate of the Philadelphia High School for the Creative & Performing Arts (CAPA), where he had the opportunity to receive his dance training. He was also presented with the Dance/Humanitarian/Congeniality award. Jameel attended "Eleone Dance Unlimited" as a scholarship student and was appointed the position of dance captain for "Eleone Connections." After graduating from CAPA, Jameel went on to continue his training in dance at Rutgers University at the Mason Gross School of The Arts, majoring in Dance Education. Jameel has also had the opportunity to attend the "Rock School for Ballet" on a full scholarship.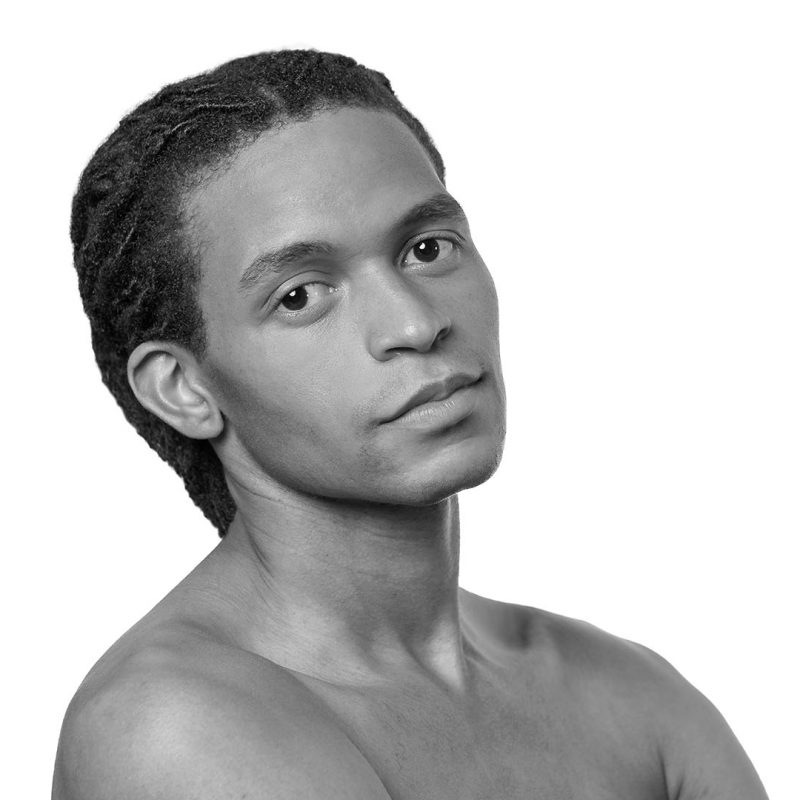 William E. Burden
Formal dance training for William E. Burden began at the Creative & Performing Arts H.S. under the direction of Ms. LaDiva Davis. He attended the Rock School of Dance Education and was a scholarship student at the Alvin Ailey American Dance Center. William also has many years of training with Tap Team Two & Company co-directed by his father, Robert Burden. Mr. Burden has been a company member with Eleone Dance Connection, Eleone Dance Theater/Artistic Director Shawn Lamere Williams, and Spectrum Dance Theatre under the artistic direction of Mr. Donald Byrd. More than a few times Mr. Burden has been the recipient of the Marion Anderson Award in Philadelphia. Most recently Mr. Burden received his Bachelor of Fine Arts from the University of the Arts.
CityDance Faculty Teaching Artists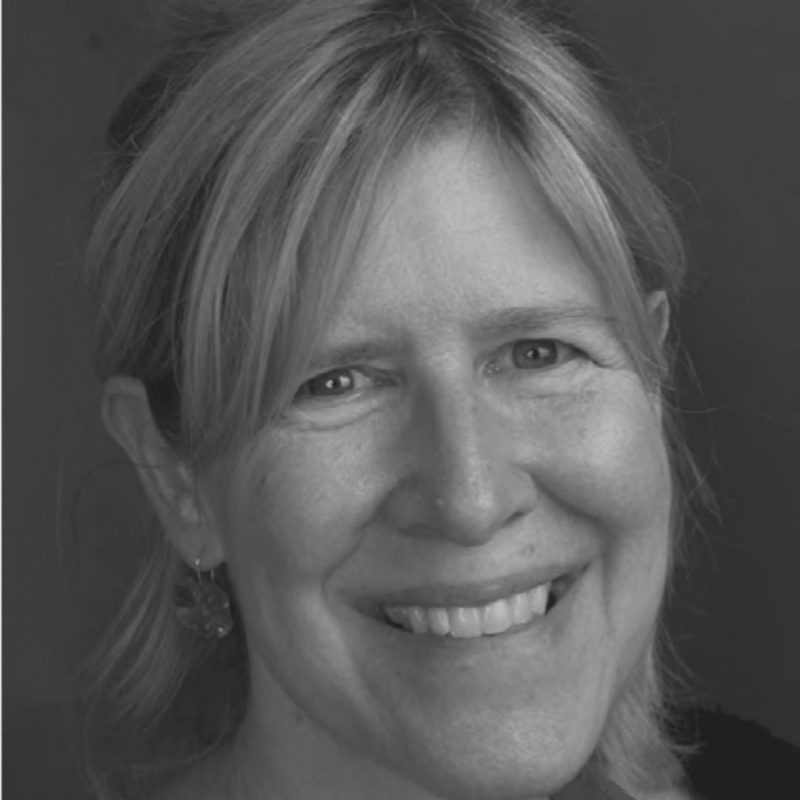 Lorraine Spiegler
Founding Artistic Director, CityDance School & Conservatory
CityDance School & Conservatory Founding Artistic Director, Lorraine Spiegler's professional dance career spans over 35 years as an educator, director, and choreographer and embodies innovation in dance education at the national and international levels. Her work is deeply rooted in the global network/reality of multi-cultural expression and perspectives through myth, legend, lore, language, and history. Strongly focused on training and performance excellence in individual dancers with an eye on identifying and nurturing talent and quality — Ms. Spiegler's mission is to recognize and promote individuals' dance gifts while igniting future generations of dance professionals who will contribute to new directions and themselves innovate in the broader dance field.
Ms. Spiegler holds a B.A. date in Dance cum laude (1979) and two Masters, (1991) in Dance History and Arts Management from American University where she also served as a Dance Adjunct Faculty in the Department of Performing Arts. In 2003 she garnered the American University Award for Outstanding Achievement in the Dance Field.
Early in her career, Ms. Spiegler traveled to the Caribbean to teach at The St. Croix School of the Arts. She later served as an NEA artist-in-residence for the Caribbean Dance Company and School and in 1982 became the Artistic Director of Theatre Dance School and Company for which she also created an international exchange program with Bennington College and a scholarship program for talented Caribbean dancers to attend the prestigious July Program.
In 1991, Mary Day invited Ms. Spiegler to return to her alma mater, The Washington Ballet (TWB), as a full-time faculty member. In 1999 Ms. Spiegler became TWB's first Director of Education and Outreach and co-founder of TWB's DanceDC Program with Septime Webre. Ms. Spiegler also created the "Dancing with Words" curriculum. There she also developed and co-directed "Cultural Partnerships for At-Risk Children and Youth Program: Dancing Toward Literacy" funded by the US Dept of Education for 50, 7th graders in Anacostia, connecting directly to TWB's programming at the ARC.
Commissioned twice by the National Symphony Orchestra (NSO) in partnership with the Kennedy Center as the Dance Director/Choreographer for the "Music that Moves" Program (in 1999, 2003) Ms. Spiegler worked in artistic collaboration with the NSO conductors towards the realization of a classical music and dance program that highlighted qualities of classical music while showcasing DC area talents from The Washington Ballet's Young Dancers and professional company, The Kirov Ballet Academy and Duke Ellington School for the Arts.
Ms. Spiegler's international and intercultural dance exchange projects have taken her to the Caribbean, Europe, and Latin America. Ms. Spiegler's Brazilian/American exchange work has been extensive. She created and implemented a new bi-lingual dance and language project based on her methodology "Dancing Toward Literacy" for the Escola Americana in Rio de Janeiro (EARJ), has served as a choreographer-in-residence for Richard Cragun's Ballet De Anima, as a Cultural Specialist/Artist-in-residence funded by the US Consulate in Rio for Dalal Achcar's Compania Jovem do Rio De Janeiro (also taking the company to dance at the Kennedy Center in Washington DC) and co-creating with Goucher College Dance Department in Maryland an international study abroad course for American students: "History and Practice of Brazilian Dance" connected to her other work in Rio de Janeiro with Escola de Samba Mangueira, Focus Cia de Danca, The Folk Dance Company of UFRJ, Faculdade Angel Vianna, and Cia Deborah Colker.
Ms. Spiegler is the recipient of the 2013 Metro Dance DC Award for "Excellence in Education" for her role in the founding and development of CityDance Conservatory — work that began in 2007-2008. Under her leadership and direction, CityDance Studio Theatre at Strathmore in North Bethesda has become one of the region's most prestigious centers for pre-professional dance training. Conservatory Dancers continue to be recognized by various honors and accolades including awards at WBC, Vienna International Competition (Fanny Elssler), NYCDA, and finalist placements at YOUNG ARTS and Prix de Lausanne. From 2010 through to the present, CityDance has had an impressive presence at YAGP including–individual awards in classical and contemporary, ensemble and pas de deux, Hope, Grand Prix, and Best Teacher. Our dancers have also won medals at YAGP International Finals in NYC and secured invitations to the YAGP Gala in Mexico. Ms. Spiegler also coaches and choreographs for the YAGP dancers.
Ms. Spiegler continues to serve as a Board member for Rio de Janeiro/Maryland Partners of the Americas. She has served as a panelist for many organizations and conferences including the Dance USA Conference in 2000 in San Francisco, California co-presenter with Septime Webre, Martin Cohen, and Suzanne Callahan: "The Development of the DanceDC Evaluation Plan" and for The Kennedy Center's D.C. Arts and Humanities Education Collaborative in Washington, DC in 2001 on the panel for "Arts Partners Beyond the School Day" where she presented her paper "Problems and Possibilities of After-School Arts Programs". Ms. Spiegler's publications include Dance Teacher Magazine: "7 Days: Building a Dance Curriculum through Cultural Dialogue." April 2001, pp. 59-61 on her work in Cuba.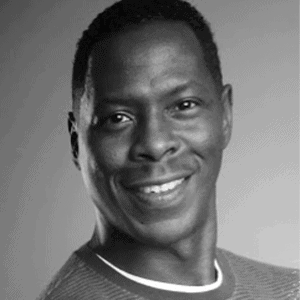 Keith Lamelle Thomas
CityDance Conservatory Faculty
Keith Lamelle Thomas is a graduate of The Baltimore School for The Arts, under the direction of his mentor Sylvester Campbell. After graduating, Mr. Thomas received a full scholarship to Dance Theater of Harlem. He worked his way up the ranks becoming a principal dancer, dancing roles in Swan Lake, Agon, 4 Temperaments, Concerto in F Dougla and voluntaries to name a few. Mr. Thomas then went on to have a wonderful career on Broadway. Performing in such shows and movies as Ragtime, Red Shoes, Jellys' Last Jam, Harlem Song, Swing, and Black and Blue, Mr. Thomas can also be seen in a few movies, Step Up, Malcolm X Stompin at the Savoy, and The Producers. Mr. Thomas was awarded Broadway's Gypsy robe. For having the most shows. He was also awarded a Living Legends award for his contribution to the world of dance. Mr. Thomas was an adjunct professor at Towson University, director of their Children's dance division, and he's had the pleasure of teaching, choreographing, assisting, and consulting for many seasoned and up-and-coming artists. He has also been a consultant for projects such as Ruined, The 75th-anniversary tour of Porgy & Bess, Sophisticated Ladies, Cool Papa's Party, and Harlem Song. Mr. Thomas is very grateful for every opportunity he has been given to play a part in the lives of so many young people. What a blessing to give back what has been so graciously given to me.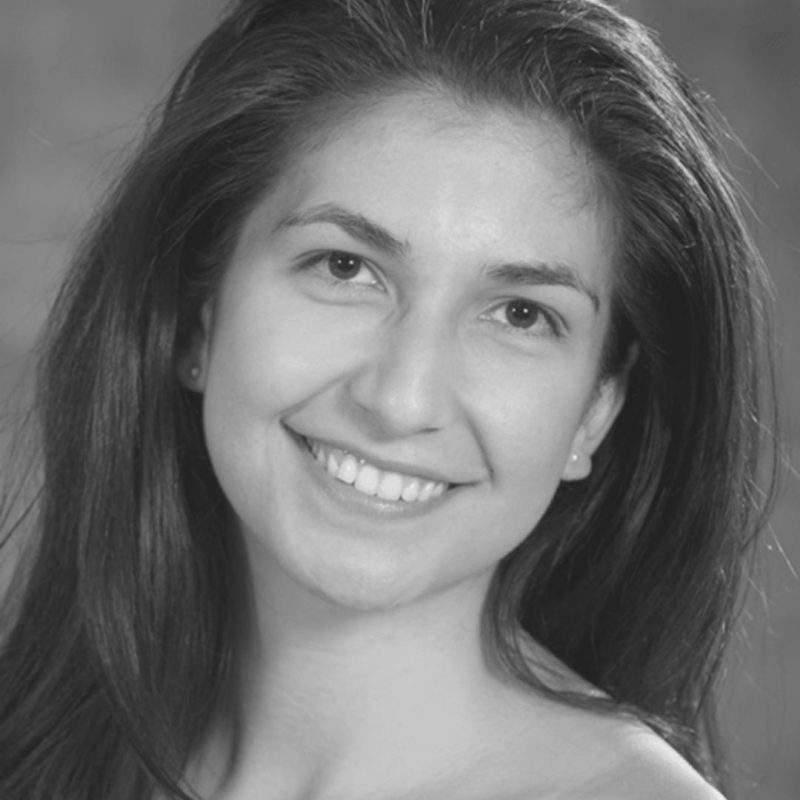 Therese Gahl 
CityDance Conservatory Faculty 
Therese Gahl is a freelance contemporary ballet choreographer, dance teacher, and artist from Alexandria, VA. She received the crux of her dance training from the Washington School of Ballet under the tutelage of Mary Day. After graduating from high school, she became a studio company member of Ballet West II in Salt Lake City. She graduated with cum laude honors from George Mason University, where she received a Bachelor of the Arts in Psychology. Since then she has been a member of DC and VA-based companies including Gin Dance Company, Movius Dance, Teatro de Danza Contemporanea, and Motion X Dance. As a dance instructor and choreographer, she has worked with multiple dance institutions including CityDance School and Conservatory, Berrend Dance Centre, and the Washington School of Ballet. She was an adjunct professor/guest choreographer at Towson University and guest choreographer and contemporary ballet teacher at Georgetown University and Columbia University. Since recently getting married in the Fall of 2021, she has moved with her husband internationally abroad to support his career in the Air Force.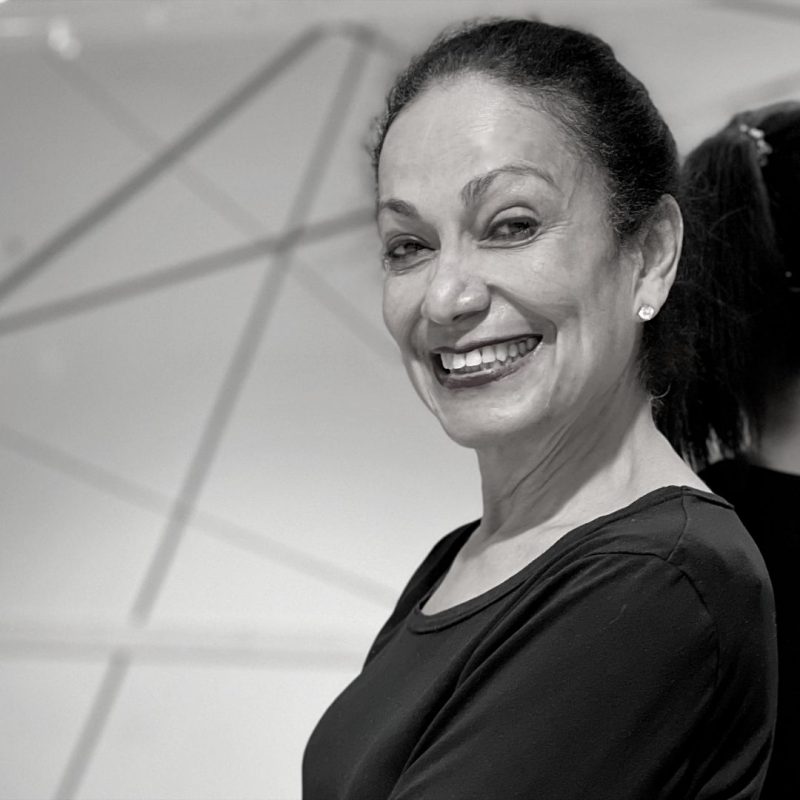 Jacqueline Higgins
CityDance Conservatory Faculty
A native New Yorker, Jacqueline Higgins trained at the official conservatory of the Joffrey Ballet, principally under Ann Parson, Meredith Bayliss, and Maria Grandy. She performed in New York with Sandra Genter Dancers at New York City Parks Department venues, Grant's Tomb and on Wall Street; Barnard-Columbia Dance Concerts at Columbia University, the Joffrey Ballet's Petrouchka at City Center Theater; The Chapin School Dance Club; Ballet Academy Youth Dancers at numerous high school theaters; and Bernice Johnson Dancers at the Brooklyn Academy of Music.
Ms. Higgins has taught ballet and pointe technique classes for over 15 years in the DC metro area and has re-staged and coached over 20 classical repertory variations to student dancers at the pre-professional level. In 2017, she joined the ballet faculty of CityDance School and Conservatory. Ms. Higgins follows the Vaganova curriculum, building strength and precision through meticulous attention to detail while instilling the automaticity of its épaulement. In 2017 and 2018, Ms. Higgins enhanced her professional dance education by completing a teachers' workshop covering the full Vaganova curriculum led by an MFA graduate of the ARB Kirov Academy in St. Petersburg and former principal dancer with the Moscow Ballet.
Since 2018, Ms. Higgins has participated in the CityDance Summer Intensives, teaching ballet and pointe alongside the guest faculty from the Dance Theater of Harlem and Koresh Dance, as well as with CityDance colleagues in the Vaganova for the 21st Century program. She is pleased to participate again in the upcoming 2022 summer dance intensives.
As a complement to teaching and coaching, Ms. Higgins has written proposals and won grants from donor organizations, including the Margaret Abell Powell Fund and the Humanities Council of DC. The Arts Club of Washington invited Ms. Higgins to produce and present a history interview and performance of the Capitol Ballet Company and the Jones Haywood School of Ballet, the first professional-caliber ballet school and company for African Americans in the country. On behalf of Doris Jones, the founder of its ballet school and company, Ms. Higgins created and chaired the Capitol Ballet Studio, Inc., a new nonprofit organization to showcase pre-professional dancers and choreographers of color. Ms. Higgins was a member of the Washington Joffrey Board, promoting a greater East Coast presence of the Joffrey Ballet of Chicago, through small-donor fundraising, large donor programs with the Kennedy Center, an auction and wine tasting at the Embassy of Costa Rica, and boutique Mediterranean cruises. Ms. Higgins is currently a member of the Board of Directors at Maryland Youth Ballet.
Ms. Higgins has a Master of Arts from Johns Hopkins School of Advanced International Studies and an AB from Columbia University, Barnard College.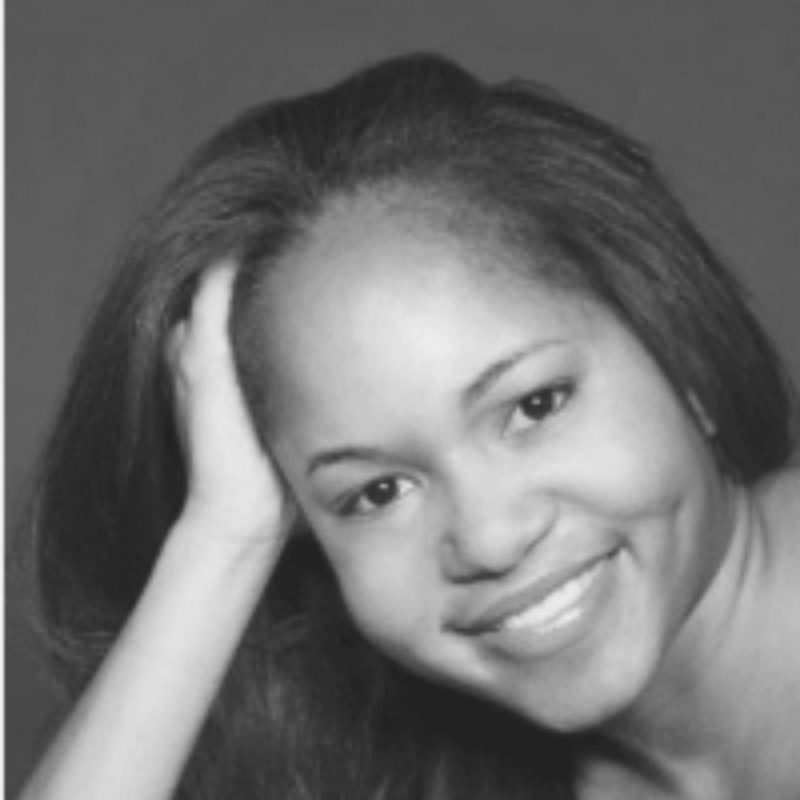 Marie Renee McNair
CityDance Conservatory Faculty
Marie Renee McNair began her ballet training at The Washington School of Ballet in Washington, DC under the tutelage of Lorraine Spiegler, Septime Webre, Victoria Leigh, Rebecca Wright, and Rudolph Kharatian. She trained there for six years. Marie was a recipient of the Virginia Johnson Scholarship Award. Marie also attended intensives at The Rock School (Philadelphia, Pennsylvania), The San Francisco Conservatory of Dance (San Francisco, California), and the Dance Theater of Harlem Residency Program (Washington, DC).
Ms. McNair received her BFA from the Conservatory of Dance at The State University of New York Purchase College. She trained with Kazuko Hirabyashi, Megan Williams, Ted Kivit, Stephanie Tooman, Rosanna Seravalli, BettiJane Sills, and Helen Pickett. She has choreographed for CityDance Conservatory, The Brooklyn Ballet's Counterpoint 
Festival, and The Hoover Damn Collective (Brooklyn, New York).
Ms. McNair recently graduated from Dance ICONS Choreographic Institute with a certificate in choreography.
Along with teaching and choreographing for CityDance, Ms. McNair has worked as Costume Mistress and onsite summer camp manager as well. She started working in 2010 at the CityDance summer intensive and has set quite a few dances on the Conservatory and top-level students. As a year-round faculty member, Marie teaches between 7 and 9 classes a year in ballet, modern, and jazz. Currently, Marie is also Head of the Dance Department at Sidwell Friends School in Washington, DC.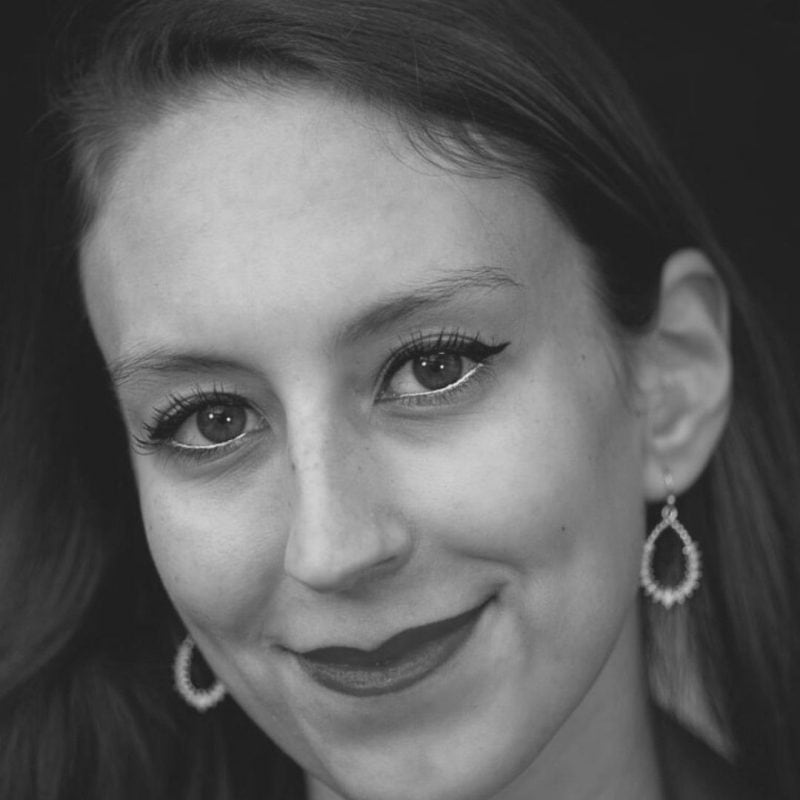 Lara Segrillo
CityDance Conservatory Faculty
Lara Segrillo began her ballet training at the age of 7 in Rio de Janeiro, Brazil, under the Directorship of Dalal Achcar. Ms. Segrillo continued her studies in the United States and is a graduate of CityDance Conservatory where she trained in classical ballet with Stanislav Issaev, Ludmilla Morkovina, and Anatoli Kucheruk. Under the tutelage of Issaev and Kucheruk, she has performed in the classical ensembles, variations, and pas de deux: Black Swan, Le Corsaire, La Bayadere, and also in many professional venues from the CityDance Studio Theater at Strathmore to the main stage of Strathmore Music Center and at the historic Lincoln Theatre in Washington DC for the CityDance annual gala performances over several seasons.  Ms. Segrillo has performed as a member of the Conservatory Dancers in numerous CityDance Gala pieces created by Robert J. Priore as well as being a featured soloist in the 2016 Dreamscape GALA with her YAGP award-winning solo, which won her best choreography and a bronze medal performance for "Mockingbird" choreographed by Stuart Loungeway. Ms. Segrillo has also performed in the professional company neoclassical work and contemporary repertory of Andrea Miller's/Gallim Dance, Koresh Dance Company, Dance Theatre of Harlem, Focus Cia de Danca/Alex Neoral, and Donald Byrd/Spectrum Dance Theatre "Love", during many professional company residencies and projects. She was also invited to dance with Stuart Loungeway's Terra Firma Dance Theatre at Dance Place in "Stagioni". Ms. Segrillo is currently employed at CityDance as a teacher and is committed to training and choreographing for the next generation of dancers.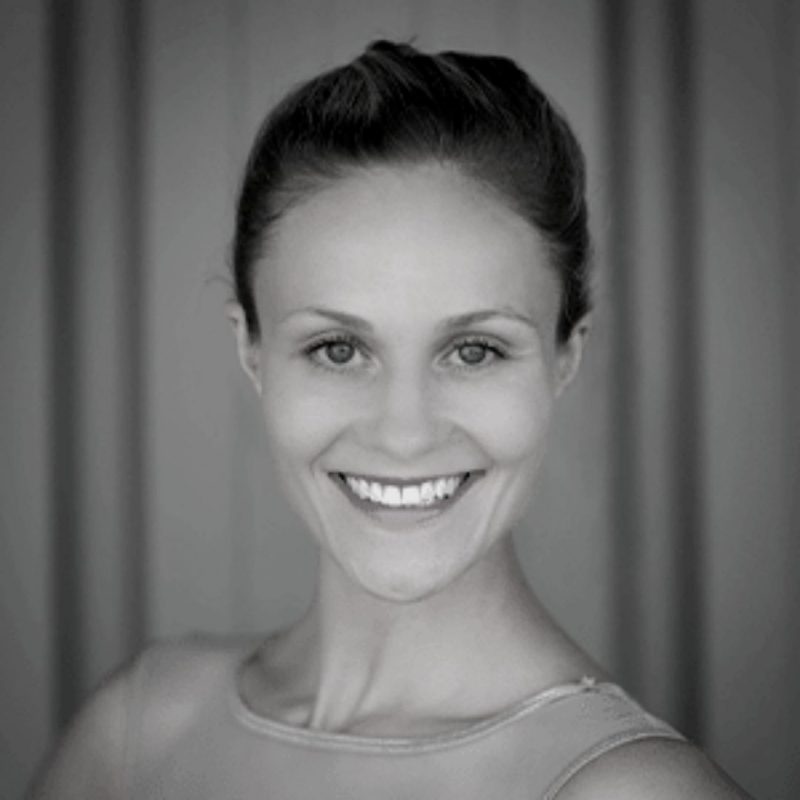 Alicia Canterna
CityDance Conservatory Faculty
Alicia Canterna began her Classical Ballet training with the St. Louis Ballet under the direction of the late Ludmila Dokoudovsky and Antonio Zalewski. Ms. Canterna moved to Washington, DC at 16 to continue her training, on scholarship, at the Kirov Academy of Ballet. There she studied under Nikolai Morozov and Ludmila Morkovina. Ms. Canterna is a proud founding member of the DC-based Company | E. She has performed works by Paul Taylor, Ohad Nahrin, Sharon Eyal/Gai Behar, Rachel Erdos, Kate Weare, Thomas Noone, and Robert J. Priore, as well as many other renowned choreographers. Ms. Canterna was a cultural ambassador with Company | E traveling the world performing, choreographing, and teaching master classes. While with the company, she acted as rehearsal director, ballet mistress, and choreographer. From 2018 to 2020, Ms. Canterna was the ballet mistress and Rehearsal Director for the international touring company, SweetBird Productions. She also performed with the production company RockTheBallet, Romeo and Juliet, and RockTheBalletX. Ms. Canterna attended Shenandoah University for a BFA in dance performance and a minor in Arts Management. She is a conditioning coach for young, pre-professional dancers. She's completed her 700hr comprehensive teacher training program at Excel Movement Studios Inc. in Washington, DC. She studied under Kerry DeVivo, a second-generation Pilates teacher that trained with Romana Kryzanowska. 
Ms. Canterna joined the CityDance teaching faculty in fall 2020. She accredits the growth of her career to her family, colleagues, and engaging artists that she has worked with from around the world.