Stanislav Issaev, a Nijinsky Award winner, a prize only given to a small number of dancers in the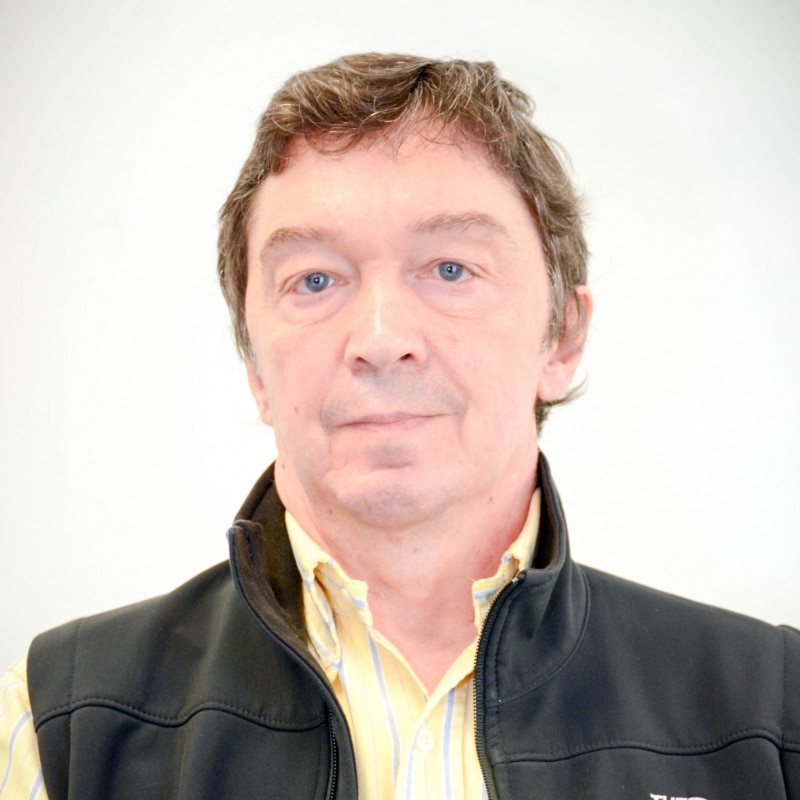 world, was invited by Artistic Director Lorraine Spiegler to join CityDance and the Conservatory team as Ballet Master in 2016. Stanislav's appointment to this position was confluent with the creation of the Petite Conservatory program by AD Lorraine Spiegler, a response to the need for high-level training for younger students. Stanislav, known affectionately by the team as Stas, has deepened his work with the Conservatory by working one-on-one with some of our youngest talents. As a result, a new phase of growth has taken place in the development of the Conservatory Program.
"Having someone of Stas's caliber teaching and coaching our young dancers is a dream come true. Stas's coaching is world-class. For all students, whether they're pre-competitive or senior division level, he teaches the most difficult versions of classical variations, informed by his extensive practical knowledge of classical repertoire. Stas can slightly edit or shape a variation to compliment the unique talent and beauty of a young dancer without diminishing its difficulty or the dignity of classical ballet."  – Lorraine Spiegler, School & Conservatory Founding Artistic Director
Mary DeBlasio, Administrative Assistant at the CityDance Conservatory, took time to sit down with Stas and discuss his experience working with our Conservatory Dancers and his passions outside of the studio. Read the interview in full below.
M: Can you tell me a little bit about your experience working with CityDance Conservatory and the Day Program?
S: Yes, when I came to CityDance it was a very exciting time because it is a unique organization. First of all, we select the most talented young dancers from the program, and they're all in the same place even though they're different ages, different backgrounds, different strengths – some of them want to be classical dancers, some contemporary, but everyone is united. And all of them are very talented and dedicated. You don't have to talk to them about how important it is to work hard because these students are already trained in a very nice way. We have a large number of highly dedicated, unique talents. It's very exciting to work with students from age 9 to 20 because one age group can benefit another. They're learning lots of things by just watching each other and dancing together. The atmosphere is amazing because CityDance is a very friendly, and yet structured, organization. You have a special sense of freedom here, a sense of mutual respect – faculty respect students, and students respect faculty. It's very pleasant to work like this.
M: Can you speak a little bit about how you work with one of our highly talented younger students, Corbin Holloway?
S: From a young age, he has been very serious about his work. The main thing about him is that he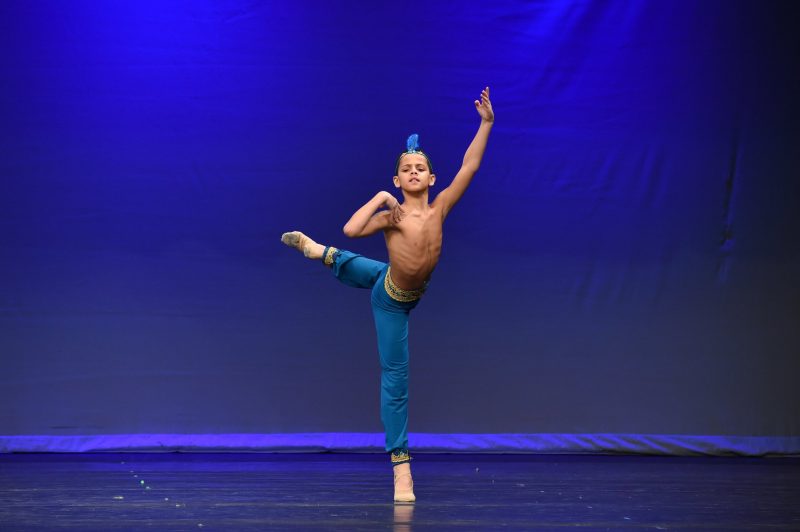 is very dedicated. He likes his art form. Dance, for him, is like breathing. He cannot see himself outside of the dance world. It's a real privilege to work with children like him. We had an instant understanding between us. He's just turned 12 now, but he's doing amazing things for his age. Last spring, he won the Hope Award at YAGP international finals and was invited to dance in the Gala on the Lincoln Center stage, and he has also been invited to perform in the YAGP 20th Anniversary Gala in Mexico this coming October.
M: You've been awarded the Best Teacher Award at YAGP, could you tell us a little about your teaching career?
S: I started teaching a long time ago, in 1994, and in 2002 I won my first Outstanding Teacher Award from Youth America Grand Prix. For every Outstanding Teacher Award that I won, a major dancer came forth into the dance world following the award. In 2002, it was Sara Mearns, and she's a principal ballerina with New York City Ballet. In 2004, it was Joseph Phillips and Gray Davis, who now both dance with the American Ballet Theatre, and they were stars. And this time it was Corbin Holloway. All of these awards are very important to me because they are connected to certain periods of my teaching life.
I'm really proud to have won these awards because the awards are coming from the professional field, and the people who are giving me and my students the awards are teachers, directors and artists, themselves. This type of recognition really means a lot to me.
At the same time, it's a lot of responsibility because you have to maintain a high level of teaching and coaching and meet the very high expectations of your colleagues in the professional dance world.
M: Does winning a Nijinsky Prize and some of the other awards like the People's Artist of the Russian Federation, a gold medal at Varna and Moscow influence your teaching and coaching?
S: Having a long career in dance performance, knowing the many challenges involved and having some success makes you realize that no one award or recognition given to you can allow you to be self-satisfied. Every new step in your professional life requires more and more work to keep yourself and your students at a certain level of achievement. I had excellent teachers and coaches – some of the best in the world – and was able to collect so much valuable information, which made me successful.  Now I have become a messenger to the next generation.
M: Could you tell us a little bit, moving away from the dance world, about your passion for photography?
S: I was 7 years old, and my mother gave me my first camera, a very simple camera. Photography is a very special art form because every moment – you never repeat it, it will be captured forever. So to capture special moments in your life, you have to have an eye to see something special in every moment around you and find special angles, special lighting. It's also connected to dance because it's visual – it's lines, it's color, it's lighting, it's a lot of things. I really enjoy photography. Am I a professional photographer? No. I'm a complete amateur, but I really enjoy and love taking photos.