We're happy to introduce the incredible teaching faculty for the annual Koresh & CityDance's Vaganova for the 21st Century Summer Intensive! These artists will be bringing classical and contemporary training to students both in-person and online from July 5 to July 16, 2021.
Learn more about Koresh & CityDance's Vaganova for the 21st Century here.
Learn more and see our entire 2021 summer intensive schedule here.
---
Koresh Dance Company Guest Artists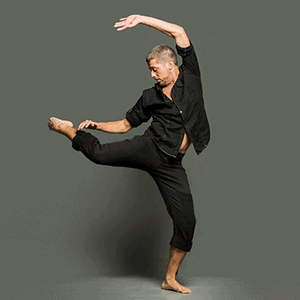 Micah Geyer, Dancer
Raised in North Carolina, Micah started dancing at a young age with Nina's School of Dance in Durham. He later joined the North Carolina Youth Tap Ensemble under the direction of Gene Medler. During his career, he has had the privilege of performing at the Kennedy Center and the Joyce Theater for Tap City, as well as touring throughout Europe and South America. He received his BFA in Dance Performance and Psychology from East Carolina University and joined Koresh Dance Company in 2007.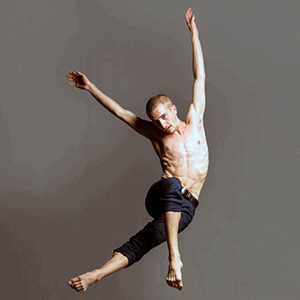 Robert Tyler, Dancer
Robert Tyler grew up in Batavia, New York and began dancing at the age of 10. He studied under the instruction of Robin Cotler at her studio, Images in Dance. In 2008, he began studying at the University of the Arts and graduated in May 2012 with a BFA in Dance Performance, majoring in ballet. In the summers of 2010 and 2011, he worked with Robin Cotler's dance company, Images Evolution, and performed at the International Dance Festival in Poland. Robert joined Koresh Dance Company in 2012.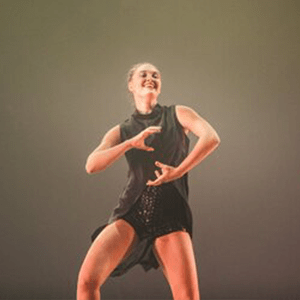 Sarah Shaulis, Dancer
Sarah Shaulis sought out dance at a very young age at Oxford Center for Dance, under the direction of Dina Gazzerro-Kinney, in Southeastern Pennsylvania. Her achievements consist of performing as a child actress at several professional theaters including Sight and Sound Theater in Lancaster, PA and Hershey Park's Music Box Theater. In 2012, she began her pre-professional training with the Koresh Youth Ensemble, working with Roni Koresh and Melissa Rector. After graduating high school, Sarah moved to the city and is now continuing her training with Roni Koresh and Koresh Dance Company.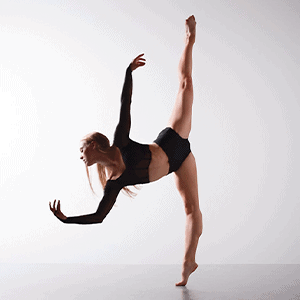 Michaela Harrington, Dancer
Michaela Harrington hails from Stillwater, Oklahoma, where she received her early dance training at Encore Dance Studios and Tulsa Ballet Center for Dance Education. She competed at Youth American Grand Prix (Houston) and placed in the Top 12 in both the Classical and Contemporary divisions. During the summer, she gained additional experience at Paul Taylor American Dance Company, American Ballet Theatre New York, Hubbard Street Dance Chicago, Alonzo King Lines Ballet, River North Dance Chicago, Ballet Austin, San Francisco Ballet, Walnut Hill, Perry Mansfield and Broadway Dance Center, frequently as a scholarship student. In May 2019, she graduated magna cum laude from the University of Arizona with dual degrees: a BFA in dance performance and a BS in neuroscience and cognitive science. While at UA, she performed works by numerous choreographers including Ohad Naharin, Jerome Robbins, Martha Graham, Christopher Wheeldon, Nacho Duato, and Darrell Moutrie, and had the opportunity to collaborate with the Tucson Symphony. Michaela joined Koresh Dance Company in 2019.
---
CityDance Faculty Teaching Artists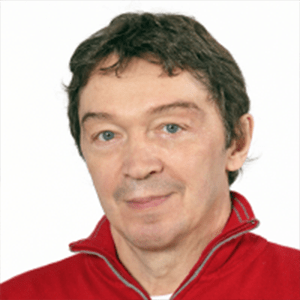 Stanislav Issaev
Ballet Master, CityDance Conservatory
Stanislav Issaev studied at the Perm Dance Academy in Russia, and upon graduation, joined the Moscow State Ballet Theatre (Moscow Classical Ballet) as a principal dancer.
In 1980, Issaev was awarded the Gold Medal in the National Soviet Ballet Competition in Moscow and soon after won the Gold Medal and the Award for Extraordinary Technical Skills at the International Ballet Competition in Varna, Bulgaria, the world's most prestigious ballet competition at the time. In 1983, Issaev was presented with the title of Distinguished Artist of Russia, and seven years later, he was awarded with the title of People's Artist of Russia, the highest artistic  honor in the nation. In 1984, he was awarded the Nijinsky Prize by the Paris Academy of Dance, which recognized him as "the most distinguished dancer in the world." This is an award that was also given to Alexei Ratmansky, Jiri Kylian, Sylvie Guillem, Pina Bausch, John Neuemeir and Trisha Brown.
During the two decades of his performing career, Stanislav partnered many famous and highly respected ballerinas including Ekaterina Maximova, the Prima Ballerina of the Bolshoi Theatre. Stanislav Issaev appeared in more than 40 countries around the world and was a leading dancer in special galas throughout America, Canada and Spain. During this time, Issaev received keys to the cities of San Diego and El Cajon, and was named an International Honorary Citizen by the City of New Orleans. In 1990, he was invited to join the Atlanta Ballet as a principal dancer. Issaev's teaching career began with coaching for the Moscow State Ballet Theatre, and while dancing with the Atlanta Ballet, he was invited to be a guest teacher for Columbia Classical Ballet. In 1996, he became Director of the USC Dance Conservatory and Associate Director of USC Dance in South Carolina. From 1999, Issaev served as the Chair and Artistic Director of the Dance Program of the Governor's School for the Arts and Humanities of South Carolina. In 2015, Mr. Issaev moved to the Washington, DC area to work with the Kirov Academy of Ballet as a Master Teacher/Choreographer.
In 2017, Stanislav Issaev joined CityDance as Ballet Master of its Conservatory.
Over the past fifteen years, students that Issaev trained have won and placed in leading national and international ballet competitions in Jackson (MS), New York (NY), Helsinki (Finland), Rome (Italy), Prague (Czech Republic) and Seoul (Republic of Korea). Students of Mr. Issaev have also gone on to dance professionally with leading ballet companies, including American Ballet Theatre, New York City Ballet, Boston Ballet, Joffrey Ballet, San Francisco Ballet, Cuban National Ballet, Miami City Ballet, Dutch National Ballet, Hong Kong Ballet, Primorsky Opera and Ballet Theatre (Russia), The Royal Danish Ballet and many others.
In addition, Mr. Issaev has been named Outstanding Teacher by Youth America Grand Prix International Ballet Competition in 2002, 2004, 2006, 2011, 2019 and 2020.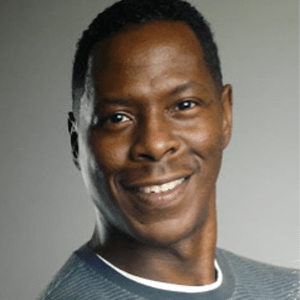 Keith Lamelle Thomas
CityDance School & Conservatory Faculty 
Keith Lamelle Thomas is a graduate of The Baltimore School for The Arts. After graduating, Mr. Thomas received a full scholarship to Dance Theater of Harlem. He worked his way up the ranks to become a principal dancer. Mr. Thomas then went on to have a wonderful career on Broadway. Performing in such shows and movies as Ragtime, Red Shoes, Jellys' Last Jam, Harlem Song and Black and Blue, Mr. Thomas can also be seen in a few movies, Step Up, Malcolm X Stompin at the Savoy and The Producers. Mr. Thomas was awarded Broadway's Gypsy robe. For having the most shows. He was also awarded a Living Legends award. Mr. Thomas was an adjunct professor at Towson University, director of their Children's dance division, and he's had the pleasure of teaching, choreographing, assisting and consulting many seasoned and up-and-coming artists. In projects such as, Ruined, The 75th anniversary tour of Porgy & Bess, Sophisticated Ladies and Cool Papa's Party. Mr. Thomas is very grateful to be a part of the CityDance faculty.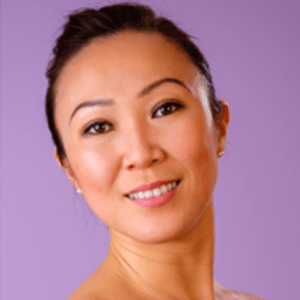 Yeonjin Cho
CityDance School & Conservatory Faculty 
Yeonjin Cho was born in Pusan, South Korea. Her early training occurred at Duck-won Performing Arts High School and Chung-Ang University. After graduation, Ms. Cho performed as a guest artist in the Korea National Ballet's production of The Nutcracker choreographed by Yuri Grigorovich and then joined the Korea National Ballet in 2002. A year later she relocated to Canada to complete the professional training program at the National Ballet School, and in 2003 she moved to Monaco to train at the Academie de Danse Classique Princesse Grace under the direction of Marika Besobrasova. Ms. Cho then relocated to California to perform with City Ballet of Los Angeles, Pasadena Dance Theater and Monet Ballet. She also performed and toured with Dana Tai Soon Burgess Dance Company in Washington, DC. As a teacher, she taught at the Lee Ballet Academy in California and after her move to Washington DC, she taught at the George Washington University, where she completed her Master of Fine Arts degree in 2012. Before joining CityDance faculty, Yeonjin Cho was a faculty member at The Washington School of Ballet.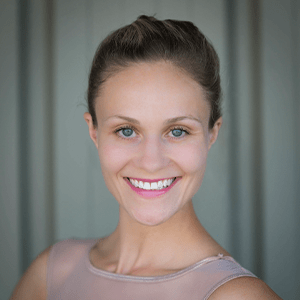 Alicia Canterna
CityDance School & Conservatory Faculty 
Alicia Canterna began her Classical Ballet training with the St. Louis Ballet under the direction of the late Ludmila Dokoudovsky and Antonio Zalewski. Canterna moved to Washington, DC at 16 to continue her training, on scholarship at the Kirov Academy of Ballet. There she studied under Nikolai Morozov and Ludmila Morkovina. Upon graduation Alicia went to Shenandoah University pursuing a BFA in dance performance and a minor in Arts Management. Alicia is a proud founding member of Company | E in Washington, DC. She has performed works by Paul Taylor, Ohad Nahrin, Sharon Eyal/Gai Behar, Rachel Erdos, Kate Weare, Thomas Noone and Robert J. Priore, as well as many other renowned choreographers. Alicia was a cultural ambassador with Company | E traveling the world performing, choreographing and teaching master classes. While with the company, she acted as Rehearsal Director, Ballet Mistress and Choreographer.
Currently, Alicia is the Rehearsal Director and Ballet Mistress for SweetBird Productions. She has performed with the production company's RockTheBallet, Romeo and Juliet and RockTheBalletX. Ms. Canterna is also a coach and teaching artists for young pre-professionals. Alicia accredits the growth of her career to her family, colleagues and engaging artists she's had the pleasure to work with from around the world. Canterna is also a certified Pilates instructor.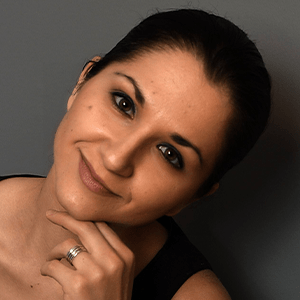 Olga Aru
CityDance School & Conservatory Faculty 
Olga Aru currently teaches in the School and Conservatory including the Day Program Prep classes.
Olga Aru graduated from Kiev State Ballet Academy, Ukraine – ballet and dance pedagogy. International ballet competition diploma winner "Dance Without Borders" – Kiev National Opera, Ukraine.
She was mentored by Varvara Potapova, Honored Artist of Ukraine. Since graduation she has worked and guested with numerous international ballet companies such as Imperial Russian Ballet – Moscow Russia, Silesian State Opera – Bytom Poland, Cairo National Opera House – Cairo Egypt, Les Ballet Persans – Stockholm Sweden, Aleph Company – Rome Italy, Virginia National Ballet – Virginia USA. Her leading and soloist roles include Swan Lake, The Nutcracker, Sleeping Beauty, Don Quixote, Night Walpurgis, Snow White and the Seven Dwarfs, Tut Ankh Amon, Turquoise Land, La Femme and Heart of Snow Queen. Olga was a touring soloist, Youth Cast Audition Director and Assistant Choreographer in Moscow Ballet's Great Russian Nutcracker production in North America.
Starting Summer 2018 Ms. Aru launched her independent Summer Intensive Program which she brought into eight cities nationwide – AruSi.
As a choreographer Olga re-launches Aru Dell'Arte March 2020 and dedicates it to digital dance projects to reflect times we are living in. Her short film created during the lockdown was featured and became a finalist in several international film festivals.
Her recent contemporary work of Mozart's "Requiem" was performed and live-streamed at Anacostia Arts December 2020, Washington DC.
Since 2013 Ms. Aru became a member of CID – UNESCO. Her research work "Dance on the Edge of Century" also known as "Modern Dance For Different Generations" was represented at 37th CID Dance Congress in Athens, Greece 2013.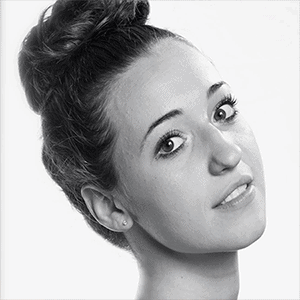 Diana Amalfitano
Conservatory Rehearsal Repetiteur & CityDance School and Conservatory Faculty 
Diana Amalfitano, a dancer from the Washington DC area, initially came to CityDance through the after school DARE Dance Program. After being identified as a talented young student she became one of the first to graduate the nascent Conservatory program under Lorraine Spiegler in 2011. Diana continued her education, receiving her BFA in Dance Performance with a concentration in Arts Management from SUNY Purchase Conservatory of Dance in 2015. After graduating, Diana joined DC based Company E with whom she has toured nationally and internationally performing teaching and choreographing.
Productions with Company E at the Kennedy Center include: Four Seasons (The Family Theatre 2017), (In)security (Millennium Stage 2017), The Jungle Book (The Family Theatre 2017), I Never Dreamed it Could be Like This (Theatre Lab 2018), and Voyagers (The Family Theatre 2019). Productions at the Atlas Performing Arts Center in DC include Speakeasy (2018), Memphis Sky (2018), and Voyagers (2019). Outside of DC, Company E toured Robert J. Priore's work Dialogue of a Portrait at the Joyce Theatre in 2017 and Casita at the Richmond Dance festival at Dogtown Dance Theatre in 2019. Most recently, learning and performing Young Blood by Spanish choreographer Arnau Perez, performed at the Spanish Cultural Center and the Embassy of Australia.
International tours with Company E through the State Department include trips to Azerbaijan in 2016, touring Speakeasy by Robert J. Priore, to Baku and Ganja. Jerusalem and Ramallah in 2016, touring Butterflies Burden choreographed by Company E dancers. This work was inspired by the poetry of famed Palestinian poet, Mahmoud Darwish, dancing alongside local Palestinian company Sarab Dance. Cuba, visiting Havana, Matanzas, and Holguin, touring Speak Easy and Casita by Robert J. Priore. In addition we danced alongside cuban company Codanza, as well as performing excerpts of Proximidad by the cuban Retazos Repertory Company in 2016. England, visiting Sunderland, teaching and choreographing on the Sunderland College Dancers under Zoe Bellamy as part of a video project in 2017. Lastly, Ukraine in 2017 touring Speakeasy.
Diana has been a company member of  Robert J. Priore 's Dance Company, Priore Dance, since 2015.  Performances include: Divided We Stand in 2015 on the Millennium Stage at the Kennedy Center. Casita performing at numbers venues including New York City at the Manhattan Movement & Arts Center for the Dance Gallery Festival in 2016, at Sidney Harman Hall in the Velocity Dance Festival in 2017, at Jacobs Pillow on the Inside Out stage in 2018, and at the Grier School Dance Gala under Jocelyn Hrzic in 2019. Performing Trois in 2017 at the Richmond Dance Festival at the Dogtown Dance Theatre and at CityDance Studio Blackbox Theatre. Priore's work Cirque de Nuit premiered at the Atlas Performing Arts Center in 2018 and toured to Holguin, Cuba as guests for the Vladimir Malakhov Grad Prix. Diana also performed at the Kennedy Center for the Mark Twain Comedy Award Show which was televised on PBS, dancing alongside comedy stars Abbi Jacobson and Illana Glazer from Broad City in 2018. Diana has been a dancer with S. J. EWING & DANCERS since 2017. She has performed Analog in Detroit at the Detroit City Dance Festival, and at the Dance Metro DC Showcase at Dance Place in 2017. Performing her latest work, Gallery, at the Source Theatre in 2019. Most recently, performing alongside the Maryland Lyric Opera in their production of Thais at the Clarice Theater at UMD in 2020.
Diana is a member of CityDance School and Conservatory Faculty and teaches modern and jazz year round. She also choreographs for the Conservatory and is the Repetiteur, working closely with rehearsing and restaging pieces from internal and guest choreographers, including those of national and international stature–Ronen Koresh, Herve Koubi, and Alex Neroal, to name a few.
Diana was recognized for her hard work in the field and was interviewed in a Dance Magazine article (2017) written by Ali Castro called What it takes to Thrive as a Freelance Dancer- In Any City.
Diana is grateful for the opportunity to dance, and dedicates her performance career to her mother Diane, in honor of her guidance, dedication, support and love.