Spring Session: Apr 10th - Jun 5th
Mon 7:30pm-8:30pm
Location: DC / Friendship Heights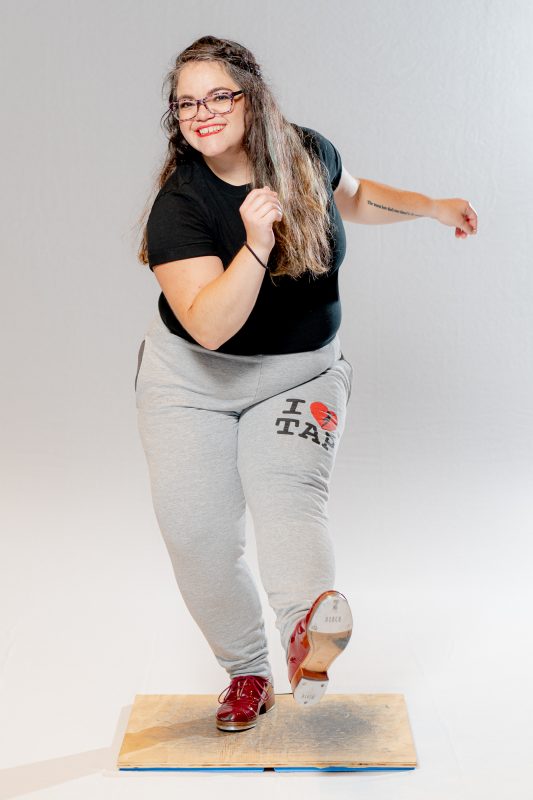 About This Class
Delve deeper into the history of the Black American art form of tap dance in this intermediate class with Stephanie Vadala. Students who already possess a basic knowledge of tap vocabulary will build upon those skills with more complex combinations that focus on timing, steps, and incorporating more intricate rhythms.
The next session consists of 8 weeks – Monday, April 10th, 2023 through Monday, June 5th, 2023. There are no classes during Spring Break, Monday April 3rd, 2023 through Sunday, April 9th, 2023, or Memorial Day Weekend, Saturday, May 27th, 2023 through Monday, May 29th, 2023. 
---
Registration Information
Drop-In: $20
No Class 5/29
Location
This is an in-person class at CityDance @ Friendship Heights, 5207 Wisconsin Ave NW Washington DC 20015.
COVID-19 Policy
View our full COVID-19 Health & Safety Plan HERE. We are continually reassessing the external environment and will update our COVID-19 policies as the situation evolves.
---
Cancellation/Reschedule Policy
If a class has low attendance, it may be subject to cancellation. Cancellation decisions for morning classes will be made by 9pm the night before and for evening classes by 3pm that day. In the event you cannot attend your purchased/scheduled drop-in class, please email adults@citydance.net prior to the start of class to reschedule.
CityDance at Friendship Heights
5207 Wisconsin Avenue NW Washington DC 20015
5207 Wisconsin Avenue NW
Washington DC 20015
CityDance at Friendship Heights

5207 Wisconsin Avenue NW
Washington DC 20015