Each year, students across the country compete at NAACP Afro-Academic, Cultural, Technological and Scientific Olympics (ACT-SO) regional competitions receiving medals and scholarships, followed by an invitation to compete at the national level. Earlier this spring, three Conservatory students – Logan Byrd, Bianca Calá, and Gisele Sonnier – were awarded gold medals at the Montgomery County Maryland Branch's regional ACT-SO competition. Byrd received the gold medal for ballet, Calá the gold medal for contemporary dance, and Sonnier the gold medal for modern dance.
Sonnier and Calá went on to attend the 2022 National ACT-SO competition in Atlantic City, NJ, July 15-17. Sonnier, a rising senior, competed in the modern dance category where she won the silver medal and cash prize for her stellar solo choreographed by Conservatory Répétiteur, Diana Amalfitano.
Calá, a graduating senior of the Conservatory, was awarded a $10,000 Lancôme Write Her Future Scholarship. This application-based scholarship awarded through committee selection, is intended for Black students and students of color, who identify as female, pursuing an undergraduate degree. Calá will begin her undergraduate studies this fall at SUNY Purchase College, Conservatory of Dance. In addition to receiving the scholarship, Calá performed her solo choreographed by CityDance Ignite Artist and Senior Faculty member, Robert J. Priore, in the contemporary dance category and was given the honor of performing at the ACT-SO National Awards Ceremony.
Read the full press release and join us in celebrating these incredible students' accomplishments! – Over $50,000 awarded to ACT-SO Montgomery County Students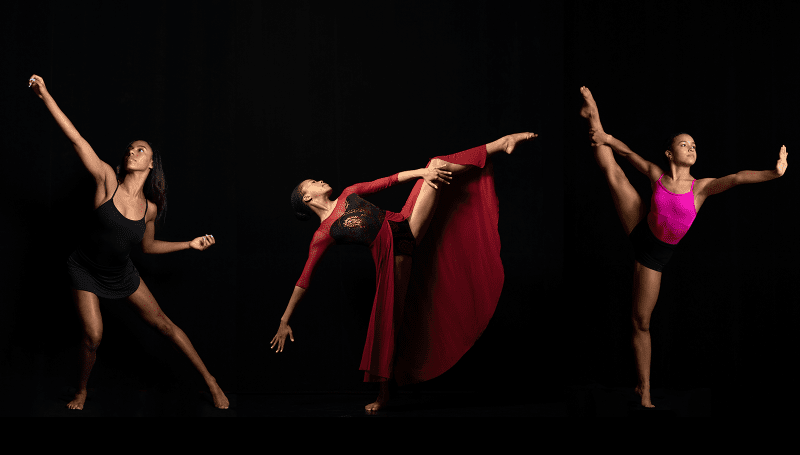 Left to right: Bianca Calá, Logan Byrd, Gisele Sonnier
Photo Credit: Taylor Mickal