From July 11th to 22nd, 2022, CityDance's superlative faculty will provide classical training in collaboration with magnificent contemporary guest artists of Koresh Dance Company at The Koresh & CityDance Vaganova for the 21st Century Summer Intensive! 
World-renowned Koresh Dance Company provides an intensive summer dance training experience in true Koresh technique style – hard-hitting, powerful, and articulate. This intensive features challenging contemporary technique training with repertory experiences and improvisation/composition workshops created by Ronen Koresh, Artistic Director of Koresh Dance Company, as well as classical ballet technique, variations, and ensemble repertory from CityDance's in-house Vaganova for the 21st Century program, led by Conservatory ballet master Stanislav Issaev, Artistic Director Lorraine Spiegler and other CityDance teaching faculty. 
Dancers will present their classical and contemporary repertory in a showing for family and friends at CityDance Studio Theater at Strathmore on the last day of the intensive. Year-round CityDance Conservatory students will carry this new work into the 2022-23 season.
Learn more and see our entire 2022 summer intensive schedule here.
Please learn more about submissions to audition for our summer intensives and year-round program here. Please send a video audition to summer@citydance.net
Koresh Dance Company Guest Artists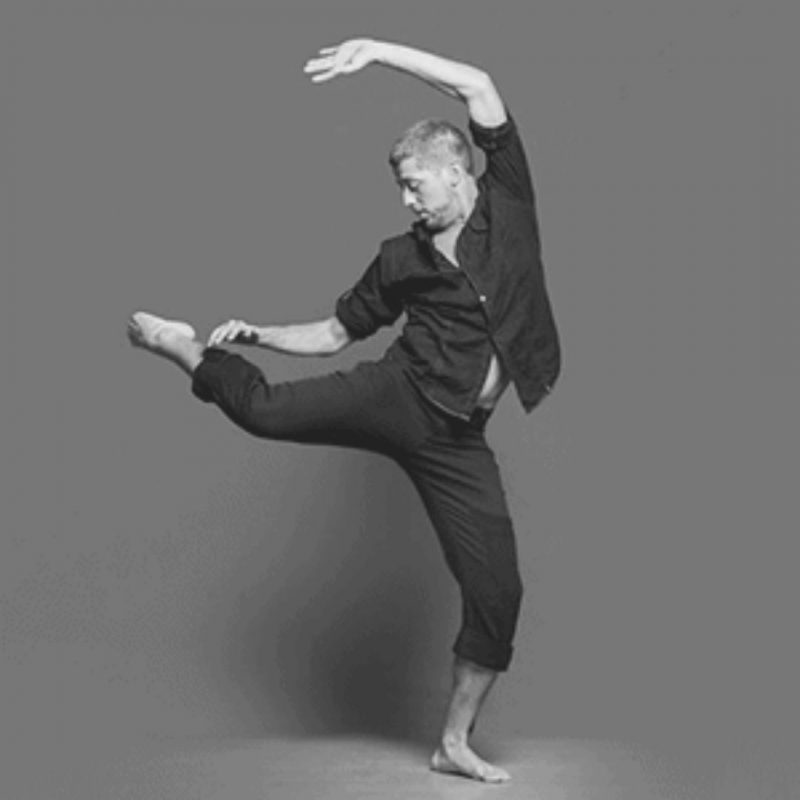 Micah Geyer, Dancer
Raised in North Carolina, Micah Geyer started dancing at a young age with Nina's School of Dance in Durham. He later joined the North Carolina Youth Tap Ensemble under the direction of Gene Medler. During his career, Mr.Geyer has had the privilege of performing at the Kennedy Center and the Joyce Theater for Tap City, as well as touring throughout Europe and South America. He received his BFA in Dance Performance and Psychology from East Carolina University and joined Koresh Dance Company in 2007.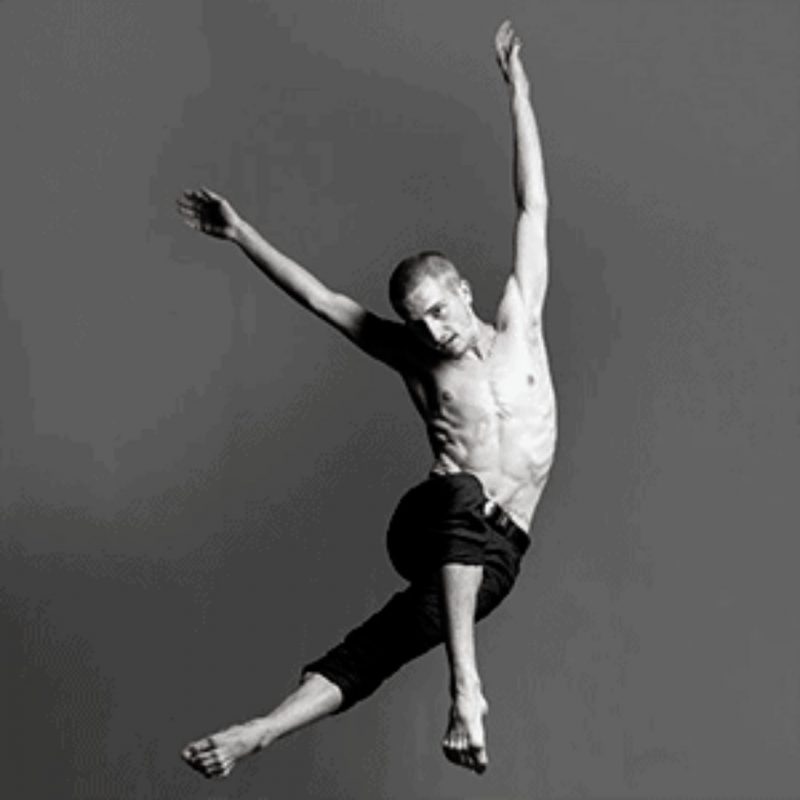 Robert Tyler, Dancer
Robert Tyler grew up in Batavia, NY and began dancing at the age of 10. He studied under the instruction of Robin Cotler at her studio, Images in Dance. In 2008 he began studying at the University of the Arts and graduated in May 2012 with a BFA in Dance Performance, majoring in ballet. In the summers of 2010 and 2011, he worked with Robin Cotler's dance company, Images Evolution, and performed at the International Dance Festival in Poland. Robert joined Koresh Dance Company in 2012.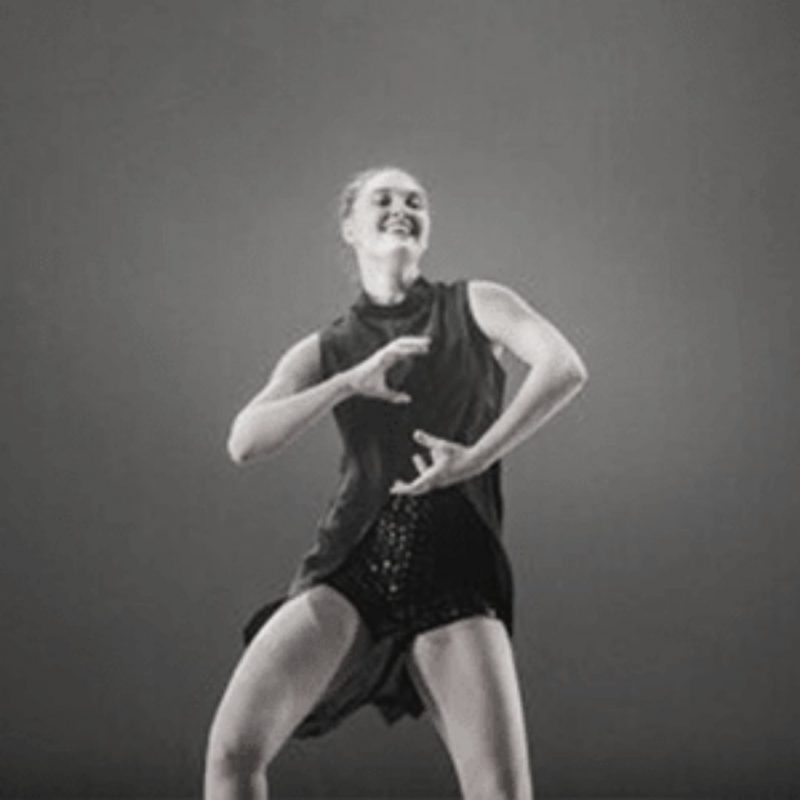 Sarah Shaulis, Dancer
Sarah Shaulis sought out dance at a very young age at Oxford Center for Dance under the direction of Dina Gazzerro-Kinney, in Southeastern Pennsylvania. Her achievements consist of performing as a child actress at several professional theaters including Sight and Sound Theater in Lancaster, PA, and Hershey Park's Music Box Theater. In 2012, she began her pre-professional training with the Koresh Youth Ensemble, working with Roni Koresh and Melissa Rector. After graduating high school, Sarah moved to the city and is now continuing her training with Roni Koresh and Koresh Dance Company.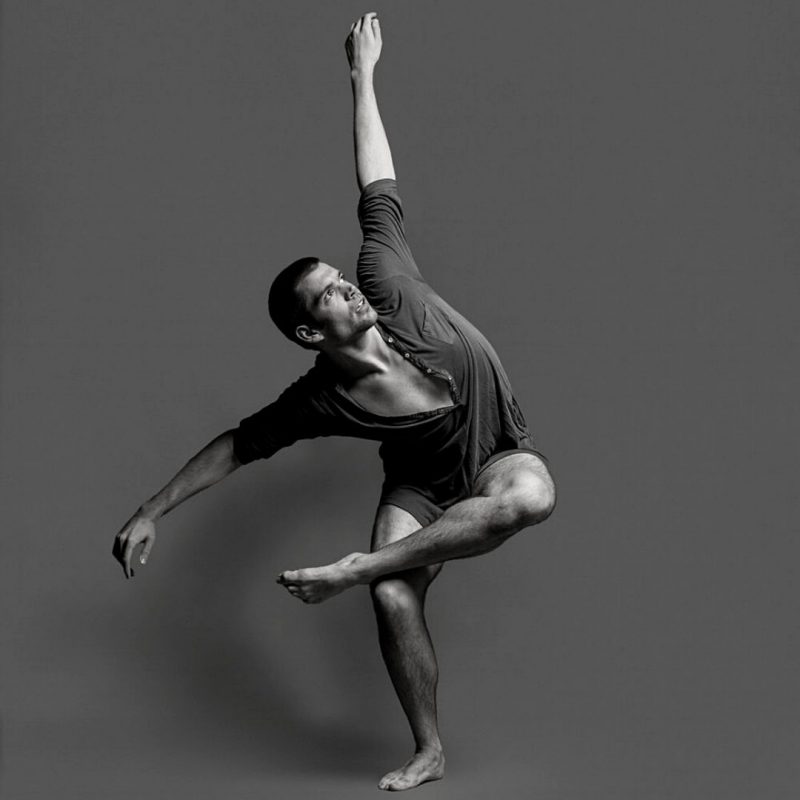 Kevan Sullivan, Dancer

Kevan Sullivan grew up in Milford, CT, and started his dance training at the age of two. He studied at the Lee Lund Studio of Dance while also traveling to NYC to train. In 2009, Mr. Sullivan received the Director's Talent Scholarship, which awarded him a full-tuition scholarship to the University of the Arts in Philadelphia. Mr. Sullivan was also selected to study at the School of Jacob's Pillow Contemporary Traditions Program in the summer of 2010. He has danced for Alchemy Dance Company as well as Tommie Waheed Evan's "Waheed Works". Mr. Sullivan joined Koresh Dance Company in 2013.
CityDance Faculty Teaching Artists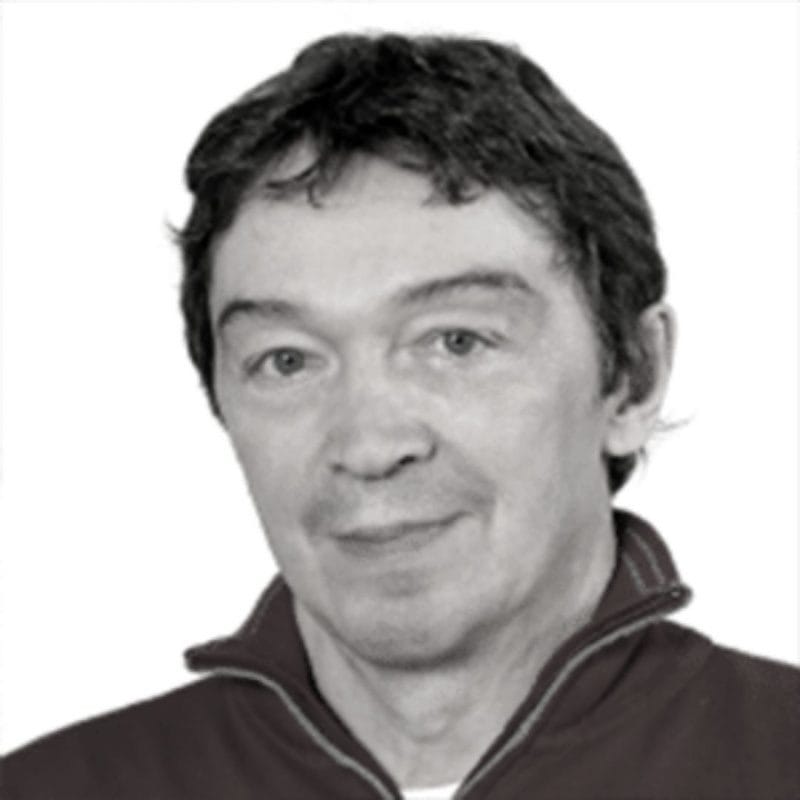 Stanislav Issaev
Ballet Master, CityDance Conservatory
Stanislav Issaev studied at the Perm Dance Academy in Russia. Upon graduation, he joined the Moscow State Ballet Theatre (Moscow Classical Ballet) as a principal dancer.
In 1980, Mr. Issaev was awarded the Gold Medal in the National Soviet Ballet Competition in Moscow and soon after won the Gold Medal and the Award for Extraordinary Technical Skills at the International Ballet Competition in Varna, Bulgaria, the world's most prestigious ballet competition at the time. In 1983, Mr. Issaev was presented with the title of Distinguished Artist of Russia. Seven years later, he was awarded the title of People's Artist of Russia, the highest artistic honor in the nation. In 1984, he was awarded the Nijinsky Prize by the Paris Academy of Dance, which recognized him as "the most distinguished dancer in the world." This is an award that was also given to Alexei Ratmansky, Jiri Kylian, Sylvie Guillem, Pina Bausch, John Neuemeir and Trisha Brown.
During the two decades of his performing career, Mr. Issaev partnered with many famous and highly respected ballerinas, including Ekaterina Maximova, the Prima Ballerina of the Bolshoi Theatre. Mr. Issaev appeared in more than 40 countries around the world and was a leading dancer in special galas throughout America, Canada, and Spain. During this time, Mr. Issaev received keys to the cities of San Diego and El Cajon and was named an International Honorary Citizen by the City of New Orleans. In 1990, he was invited to join the Atlanta Ballet as a principal dancer. Mr. Issaev's teaching career began with coaching for the Moscow State Ballet Theatre, and while dancing with the Atlanta Ballet, he was invited to be a guest teacher for Columbia Classical Ballet. In 1996, he became Director of the USC Dance Conservatory and Associate Director of USC Dance in South Carolina. From 1999, Mr. Issaev served as the chair and artistic director of the dance program of the Governor's School for the Arts and Humanities of South Carolina. In 2015, Mr. Issaev moved to the Washington, DC area to work with the Kirov Academy of Ballet as a master teacher and choreographer.
In 2017, Stanislav Issaev joined CityDance as ballet master of its Conservatory.
Over the past fifteen years, students that Mr. Issaev trained have won and placed in leading national and international ballet competitions in Jackson (MS), New York (NY), Helsinki (Finland), Rome (Italy), Prague (Czech Republic) and Seoul (Republic of Korea). Students of Mr. Issaev have also gone on to dance professionally with leading ballet companies, including American Ballet Theatre, New York City Ballet, Boston Ballet, Joffrey Ballet, San Francisco Ballet, Cuban National Ballet, Miami City Ballet, Dutch National Ballet, Hong Kong Ballet, Primorsky Opera and Ballet Theatre (Russia), the Royal Danish Ballet and many others.
In addition, Mr. Issaev has been named Outstanding Teacher by Youth America Grand Prix International Ballet Competition in 2002, 2004, 2006, 2011, 2019, 2020, and 2021.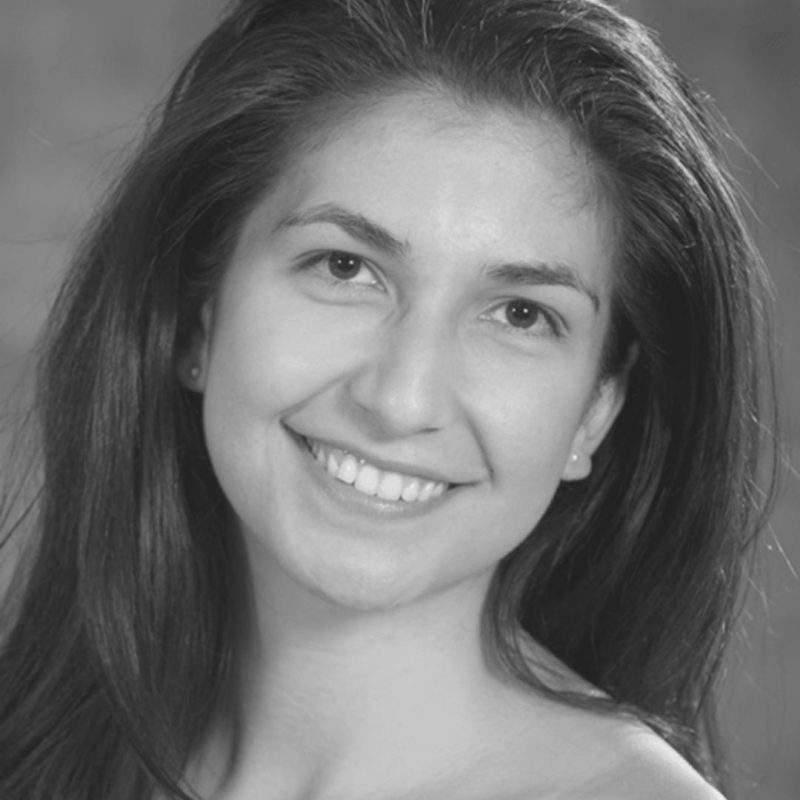 Therese Gahl 
CityDance Conservatory Faculty 
Therese Gahl is a freelance contemporary ballet choreographer, dance teacher, and artist from Alexandria, VA. She received the crux of her dance training from the Washington School of Ballet under the tutelage of Mary Day. After graduating from high school, she became a studio company member of Ballet West II in Salt Lake City. She graduated with cum laude honors from George Mason University, where she received a Bachelor of the Arts in Psychology. Since then she has been a member of DC and VA-based companies including Gin Dance Company, Movius Dance, Teatro de Danza Contemporanea, and Motion X Dance. As a dance instructor and choreographer, she has worked with multiple dance institutions including CityDance School and Conservatory, Berrend Dance Centre, and the Washington School of Ballet. She was an adjunct professor/guest choreographer at Towson University and guest choreographer and contemporary ballet teacher at Georgetown University and Columbia University. Since recently getting married in the Fall of 2021, she has moved with her husband internationally abroad to support his career in the Air Force.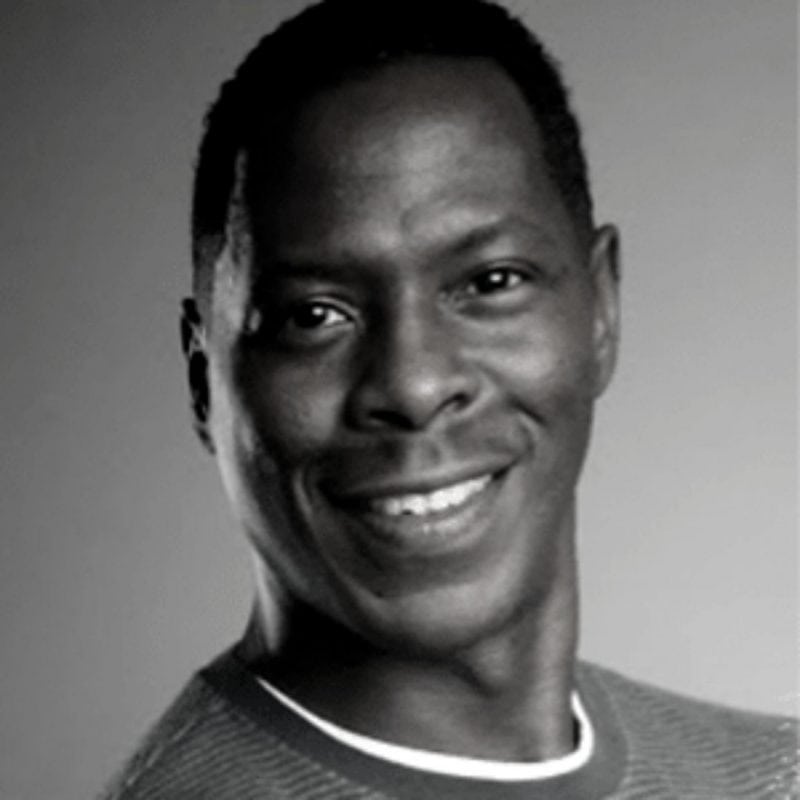 Keith Lamelle Thomas
CityDance Conservatory Faculty
Keith Lamelle Thomas is a graduate of The Baltimore School for The Arts, under the direction of his mentor Sylvester Campbell. After graduating, Mr. Thomas received a full scholarship to Dance Theater of Harlem. He worked his way up the ranks becoming a principal dancer, dancing roles in Swan Lake, Agon, 4 Temperaments, Concerto in F Dougla and voluntaries to name a few. Mr. Thomas then went on to have a wonderful career on Broadway. Performing in such shows and movies as Ragtime, Red Shoes, Jellys' Last Jam, Harlem Song, Swing, and Black and Blue, Mr. Thomas can also be seen in a few movies, Step Up, Malcolm X Stompin at the Savoy, and The Producers. Mr. Thomas was awarded Broadway's Gypsy robe. For having the most shows. He was also awarded a Living Legends award for his contribution to the world of dance. Mr. Thomas was an adjunct professor at Towson University, director of their Children's dance division, and he's had the pleasure of teaching, choreographing, assisting, and consulting for many seasoned and up-and-coming artists. He has also been a consultant for projects such as Ruined, The 75th-anniversary tour of Porgy & Bess, Sophisticated Ladies, Cool Papa's Party, and Harlem Song. Mr. Thomas is very grateful for every opportunity he has been given to play a part in the lives of so many young people. What a blessing to give back what has been so graciously given to me.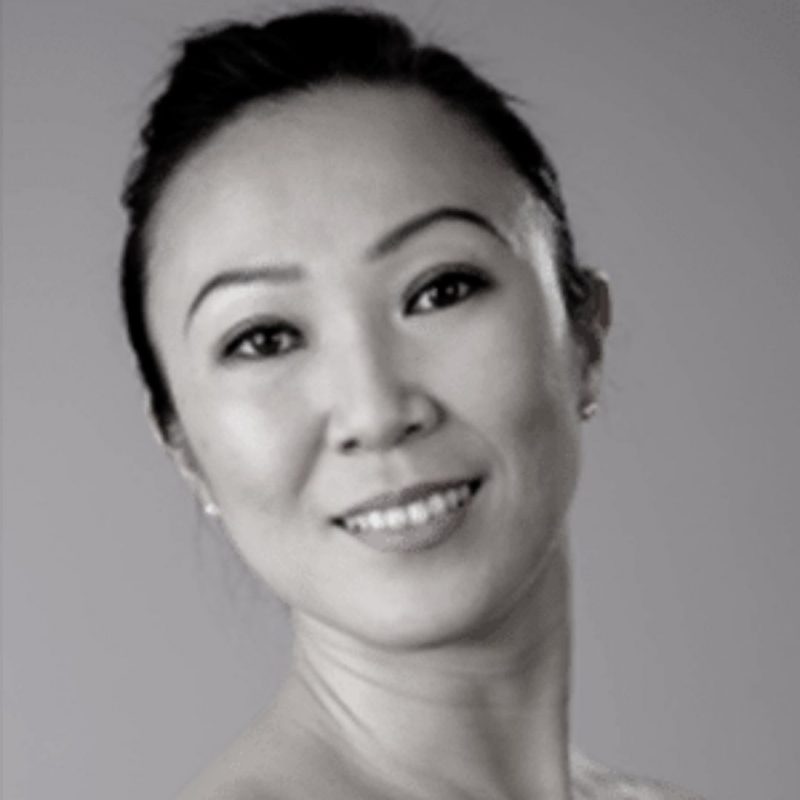 Yeonjin Cho
CityDance Conservatory Faculty
Yeonjin Cho was born in Pusan, South Korea. Her early training occurred at Duck-won Performing Arts High School and Chung-Ang University. After graduation, Ms. Cho performed as a guest artist in the Korea National Ballet's production of The Nutcracker, choreographed by Yuri Grigorovich, and then joined the Korea National Ballet in 2002. A year later, she relocated to Canada to complete the professional training program at the National Ballet School, and in 2003 she moved to Monaco to train at the Academie de Danse Classique Princesse Grace under the direction of Marika Besobrasova. Ms. Cho then relocated to California to perform with City Ballet of Los Angeles, Pasadena Dance Theater, and Monet Ballet. She also performed and toured with Dana Tai Soon Burgess Dance Company in Washington, DC. As a teacher, she taught at the Lee Ballet Academy in California. After moving to Washington DC, she taught at The Washington School of Ballet and George Washington University, where she completed her Master of Fine Arts degree in 2012. Currently, she is an adjunct faculty at George Mason University.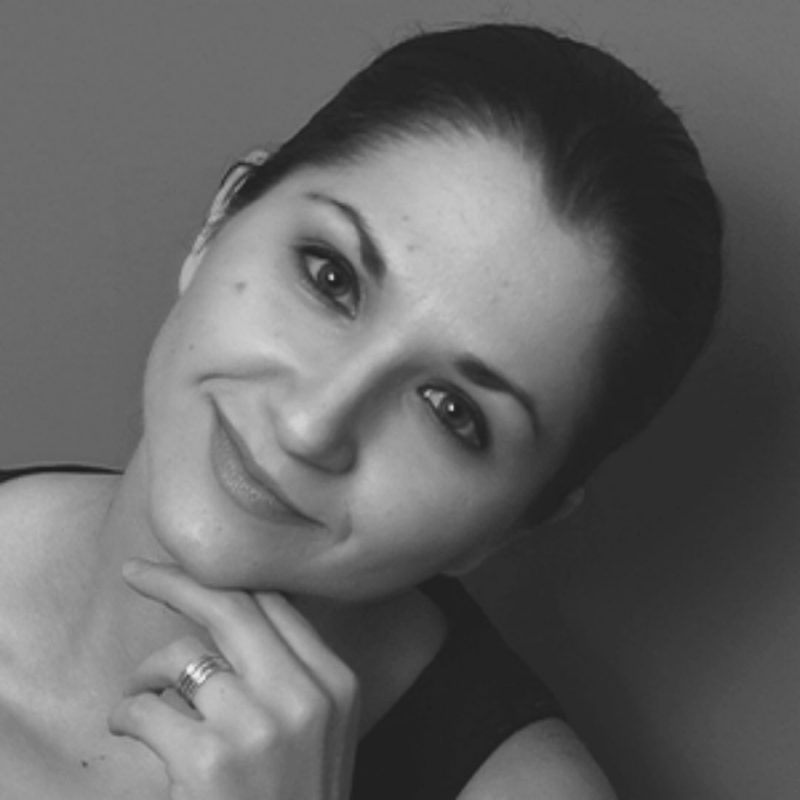 Olga Aru
CityDance Conservatory Faculty
Olga Aru was born in Eastern Ukraine and grew up in Kiev. She's an alumni of the renowned State Ballet Academy. Since graduation, she worked in professional dance theaters for 15 years internationally, performing as a first and second soloist. Such experience influenced her versatility as a creative performer and shaped her vision as a choreographer. Ms. Aru has extensive experience performing with touring productions. She's been in charge of the youth and company casting and the staging process. Ms. Aru's work, "Dance on the Edge of Century," was represented at 37th CID – UNESCO Dance Congress in Athens, Greece, 2013. In the summer of 2018, Ms. Aru launched an independent Summer Intensive Program, which she brought into eight cities nationwide. Her short dance film "Isolated In Motion" was created during the early lockdown in 2020 and found recognition in several international film festivals. Feature film: "Montreal Independent Film Festival," "Cinevoyage International Film Festival," "The Lift-Off Sessions." Finalist: "Sweden Film Awards" and "Boden International Film Festival." It was screened at Takoma Park Recreation Center as a part of Shorts Night, organized by the municipality of Takoma Park, MD. Ms. Aru is the founder and artistic director of Aru Dell'Arte. Through art, she thrives on creating a positive, authentic, and non-judgmental environment. Constant exploration of movement and non-traditional thinking out of the box – are the key factors of her daily research. 
Her recent contemporary work "La Crimosa" on Mozart's "Requiem" was live-streamed and performed at Anacostia Arts in December 2020, Washington DC.
"Ode In Free Verse" is Ms. Aru's latest work, and it connects the live music of Astor Piazzolla and modern ballet creation with seven other dancers in her ensemble. The dance part of the show, "Requiem Today," was performed at DCAC Arts Center on March 19th and 25th, 2022. 
Ms. Aru is currently a panelist with MSAC – Maryland State Art Council – Touring Grants Program, teaching artist-faculty member at CityDance, and guest soloist at Misako Ballet Company.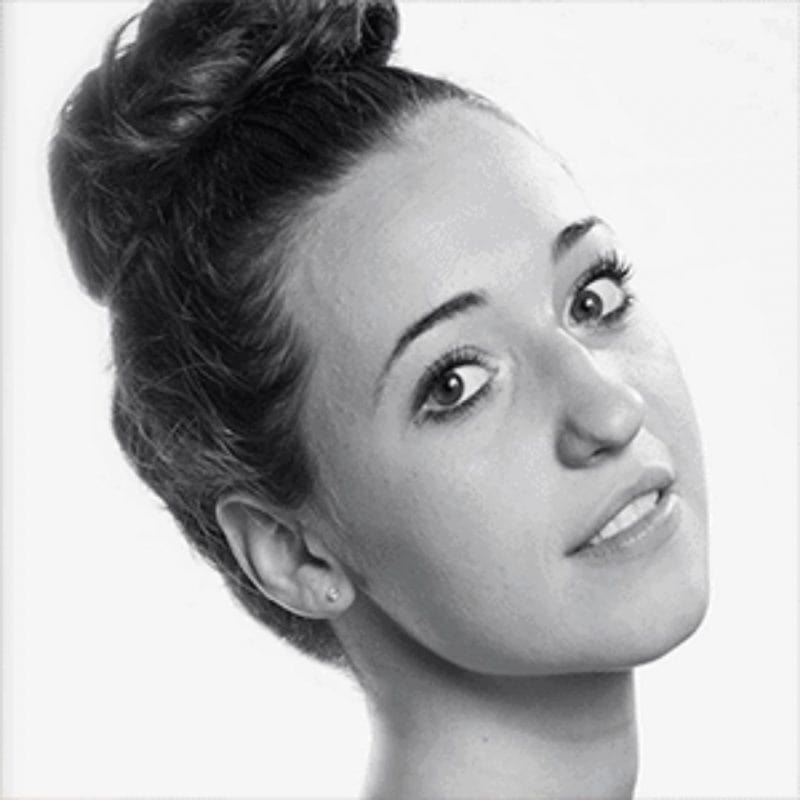 Diana Amalfitano
CityDance Conservatory Rehearsal Repetiteur
Diana Amalfitano, a dancer from the Washington, DC area, was one of the first students to graduate from CityDance School and Conservatory under Lorraine Audeoud Spiegler. Ms.Amalfitano received her BFA in Dance Performance with a concentration in Arts Management from SUNY Purchase Conservatory of Dance. After graduating in 2015, she joined DC-based Company | E, performing works by numerous choreographers on national and international tours, teaching masterclasses, and choreographing. Tour locations included the Joyce Theatre in New York, along with Cuba, Israel, Azerbaijan, England, and Ukraine. Diana has also freelanced with Priore Dance, performing at Jacob's Pillow and the televised Mark Twain Comedy Award Show. Ms.Amalfitano has also performed for S. J. Ewing and Dancers for numerous projects, including the fully immersive, 360-degree virtual reality dance work Techne. Teaching locally across the DMV area, Ms.Amalfitano joined the CityDance teaching faculty in 2015. She later became the CityDance Conservatory Repetitor, rehearsing and maintaining a high level of excellence and depth of feeling in all Conservatory repertoire. Ms.Amalfitano is grateful for the opportunity to dance, inspire and teach the next generation of talents. She is forever grateful for the years of guidance, support, and love from her mother.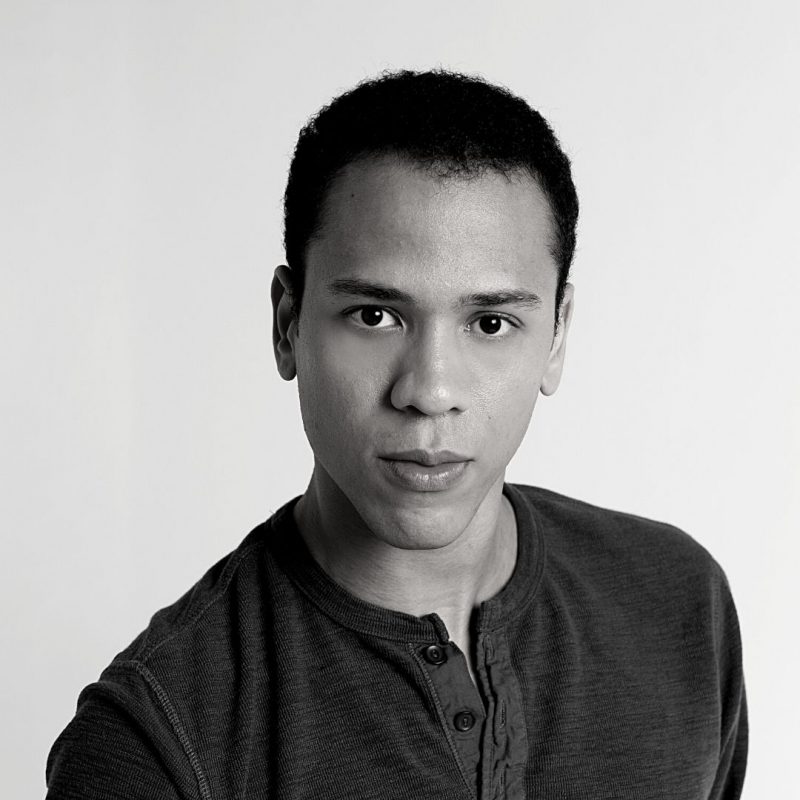 Lucas Castro
CityDance Conservatory Faculty
Originally from Rio de Janeiro, Brazil, Lucas Castro is now a Principal Dancer with Utah Metropolitan Ballet under the direction of Jacqueline Colledge and entering his third season with the company. Mr. Castro began his ballet training at Centro de Dança Rio in Brazil under the direction of Mariza Estrella and at The Federal University of Rio de Janeiro (UFRJ). He also performed as a young professional in Dalal Achcar's company Cia Jovem de Ballet do Rio de Janeiro. After moving to the United States, Mr. Castro continued his dance training with CityDance Conservatory and The Washington Ballet with full merit scholarship support. He further honed his technique and performance skills in various challenging summer intensives, including Miami City Ballet (South America Program, Rio de Janeiro), CityDance Conservatory (Maryland), American Ballet Theatre (New York City), Washington School of Ballet (Washington DC), and at the prestigious Jacob's Pillow School (Massachusetts). Mr. Castro's work with professional dance companies includes DF Dance Company and L'avant Dance Scene. He has danced principal roles in classical ballets such as Paquita, Swan Lake, Snow White, Coppelia, The Nutcracker, Midsummer Night's Dream as well as performing original choreography by Lorraine Spiegler, Therese Gahl, Robert J. Priore, Alan Hineline, Ariel Wright, Eric Frederic, Dalal Achar, Diana Tomasetig, Heather Gray, and Mimmo Miccolis. Mr. Castro was honored with the 1st Prize Award in the Brazilian Dance Council Competition and the Carioca of Dance Award from Rio de Janeiro, Brazil, as well as the ABT NTC RISE Award and Jacob's Pillow Advancement in Dance Award. He has been teaching for the past three years and is an ABT® Certified Teacher who has successfully completed the ABT® Teacher Training in Pre-Primary through Level 3 of the ABT® National Training Curriculum. Mr. Castro will be teaching with CityDance Conservatory Intensives in the upcoming 2022 Summer season.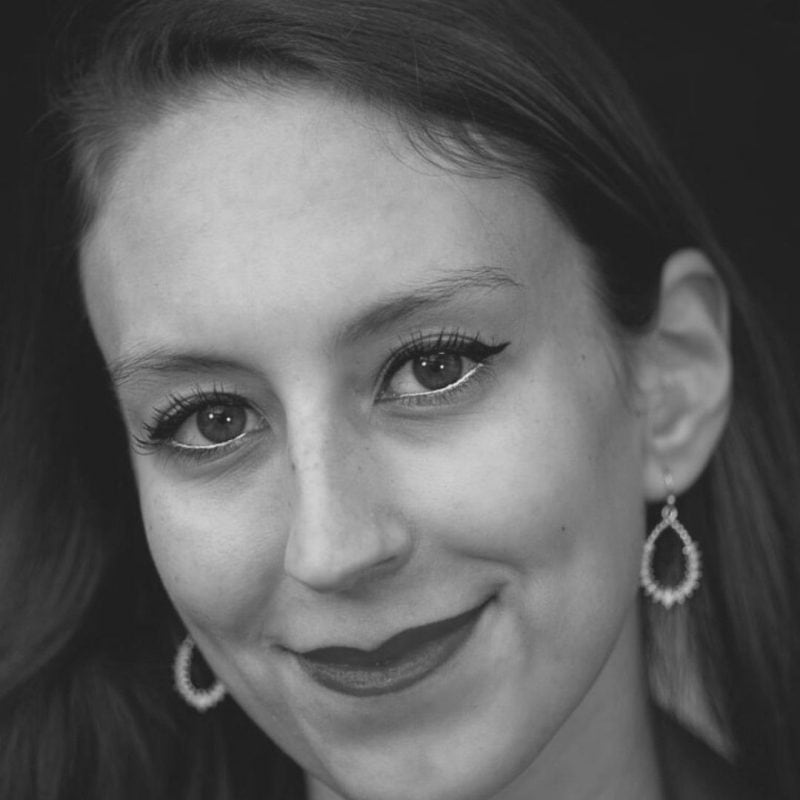 Lara Segrillo
CityDance Conservatory Faculty
Lara Segrillo began her ballet training at the age of 7 in Rio de Janeiro, Brazil, under the Directorship of Dalal Achcar. Ms. Segrillo continued her studies in the United States and is a graduate of CityDance Conservatory where she trained in classical ballet with Stanislav Issaev, Ludmilla Morkovina, and Anatoli Kucheruk. Under the tutelage of Issaev and Kucheruk, she has performed in the classical ensembles, variations, and pas de deux: Black Swan, Le Corsaire, La Bayadere, and also in many professional venues from the CityDance Studio Theater at Strathmore to the main stage of Strathmore Music Center and at the historic Lincoln Theatre in Washington DC for the CityDance annual gala performances over several seasons.  Ms. Segrillo has performed as a member of the Conservatory Dancers in numerous CityDance Gala pieces created by Robert J. Priore as well as being a featured soloist in the 2016 Dreamscape GALA with her YAGP award-winning solo, which won her best choreography and a bronze medal performance for "Mockingbird" choreographed by Stuart Loungeway. Ms. Segrillo has also performed in the professional company neoclassical work and contemporary repertory of Andrea Miller's/Gallim Dance, Koresh Dance Company, Dance Theatre of Harlem, Focus Cia de Danca/Alex Neoral, and Donald Byrd/Spectrum Dance Theatre "Love", during many professional company residencies and projects. She was also invited to dance with Stuart Loungeway's Terra Firma Dance Theatre at Dance Place in "Stagioni". Ms. Segrillo is currently employed at CityDance as a teacher and is committed to training and choreographing for the next generation of dancers.